> Non-credit Bearing General Education Programmes for the Second Semester, 2022 – 2023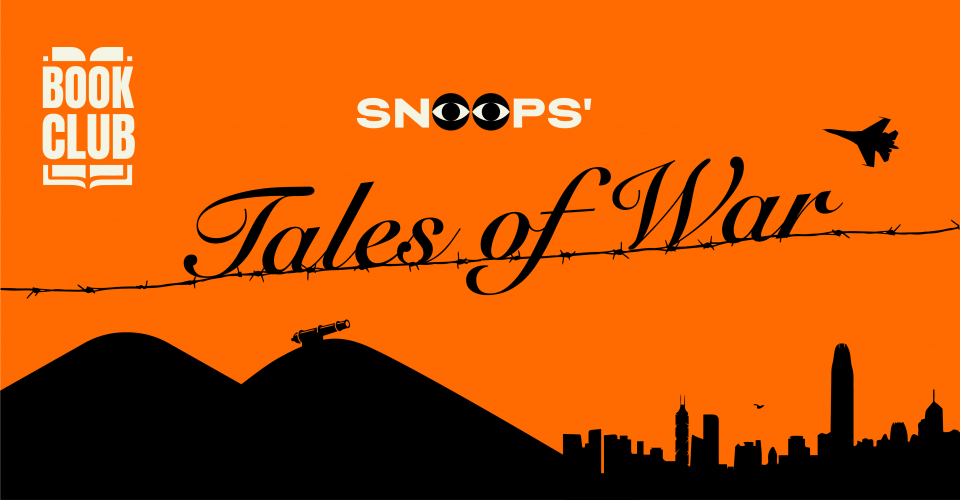 GE2022-32

Required Reading: The Man Who Never Was (1953)
你認為一個成功的間諜需要甚麼要素?需要一個帥氣的名字?擁有高強的暗殺技巧?可以讀取心靈的超能力?還是能預知未來的第六感?其實間諜並不一定需要這麼複雜,有時候一個死人也能成為舉世無雙的間諜。
今學期,GE將與同學重回二戰時期,一個諜報活動盛極一時的戰爭年代,破譯顛覆戰局的線報;我們也會一起走上龍虎山,探尋二戰為香港留下的每絲足跡。
We are in Hong Kong, and we probably feel a relative sense of peace. Our minds are too far removed from World War II (1938-1945). But not too far away, 'hot' and 'cold' wars are being waged, world leaders continue bickering, compromising, pushing, and pulling. If we get into the world of "The Man Who Never Was", a European summer of 1943, and rambling to Lung Fu Shan, a part of the Hong Kong's World War II defences, maybe we can find something new in this combination.
Registration starts on 19/1/2023 (Thu) 10:00:
https://onlinepytsysprd.feo.hku.hk/event/110371?code=fcc9532c75144842bbcf535320eea859
Schedule:
| | | |
| --- | --- | --- |
| Date | Time | Venue |
| 04 Feb 2023 | 15:00 - 18:00 | GE Gatherland 221 (MB 221, 2/F, Main Building) |
| 11 Feb 2023 | 15:00 - 18:00 | GE Gatherland 221 (MB 221, 2/F, Main Building) |
| 18 Feb 2023 | 15:00 - 18:00 | GE Gatherland 221 (MB 221, 2/F, Main Building) & Lung Fu Sha |
| 25 Feb 2023 | 15:00 - 18:00 | GE Gatherland 221 (MB 221, 2/F, Main Building) & Lung Fu Sha |
Bio of Instructor(s) 導師簡介:
Prof. Maria Francesch-Huidobro; PhD, MPA, (HK)


Adjunct Professor, Department of Geography, The University of Hong Kong


Prof. Francesch-Huidobro is a political scientist with over twenty-five years of academic and professional experience in public policy and environmental, sustainability, climate change and energy security policy analysis. She has undertaken consultancy (Konrad Adenauer Stiftung, Civic Exchange, Carbon Care Asia, etc) and was professor of political science and public administration at the University of Hong Kong (2005-2008), City University of Hong Kong (2009-2016), and The Chinese University of Hong Kong (2019-present). She holds a BSc and MSc in Microbiology (Madrid), a master's in Public Administration (MPA- HKU), and a PhD in Political Science and Public Administration (HKU).
Her work revolves around the processes by which Asian polities manage institutional and policy changes when confronted with new environmental demands, be they geopolitical, socio-economic or technical. Her analysis firmly relies on stakeholders' engagement as a way to ascertain the pros and cons of the policy solutions proposed. She has led numerous publicly and privately funded projects which have resulted, among others, in strategies for carbon reduction implementation and assessment models and enabling low carbon living at district level. Recent projects include studies on the role of cities in climate diplomacy, on low carbon transitions in isolated electricity supply systems in Southeast Asia, and on carbon pricing policies. She is author of Governance, Politics and the Environment: a Singapore Study (ISEAS 2008), and co-author of Governing Climate Change in Chinese Cities (Routledge 2015). Her work on climate adaptation governance in delta cities has been cited by the IPCC Special Report on 1.5C (2018).