Striving for Better Dental Care for the Underprivileged
Striving for Better Dental Care for the Underprivileged
Cheung Yuk Yu, Kitty's Story

Like other dentistry students, Kitty is ambitious in promoting dental healthcare in her lifetime. In 2019, she first joined the overseas service trip organised by "Dentice", a dental student group that applied for the Yang Tuck Ming & Wong Fung Ying Service Learning Fund in the first semester of 2021-22, boosting her determination in serving and advocating oral health to the deprived groups in Hong Kong.
"We went to Myanmar and provided free dental check-ups and some basic restorations for 300 people who didn't have any access to dental care throughout their life in rural schools and villages," she recounted. She also expressed her resignation and helplessness during her journey, "lacking access to different resources and equipment was the biggest challenge. Unlike dental clinics in Hong Kong where motor instruments and materials are available for use, there weren't any X-ray machine and proper equipment in Myanmar. I knew how to cure the patients, but I couldn't." Despite the arduous task, Kitty enjoyed the trip which motivated her to become a committee member of "Dentice" in accomplishing the mission of delivering dental services to the less privileged population.
"They understand that they are not getting the best care possible, but they are always grateful for the things we provide."
Asking about her experience as a committee member at "Dentice", Kitty described the highs and lows throughout the past three years, "Other committee members and I were on a rocky road when we took up the roles. Since it was the first committee of the student group, nobody could offer advice or suggestions to us. We could only tackle everything by ourselves. Meanwhile, under the COVID-19 pandemic, we struggled to find NGOs and parties that would like to collaborate with us and provide us with sponsorship, and our committee has remained for another two years because of this. As time goes by, we're blessed that everything has gone smoother, and hopefully we can recruit new committee members this year."
In the future, Kitty envisages devoting herself to various events related to dental care for the needy in Hong Kong. "With these valuable experiences, I have become more aware of the impoverished communities that require dental care. In a dental clinic, there are lots of patients who can afford the services coming in and out, so it's easy to forget the ones who don't have access to them," she added. If there are relevant activities and projects organised by NGOs or dental professors, she is always thrilled to participate in them.
Kitty also revealed her desire to offer free-of-charge dental care services to the targeted population, "If I have my own clinic and if time allows, I'll endeavour to provide them with services for free."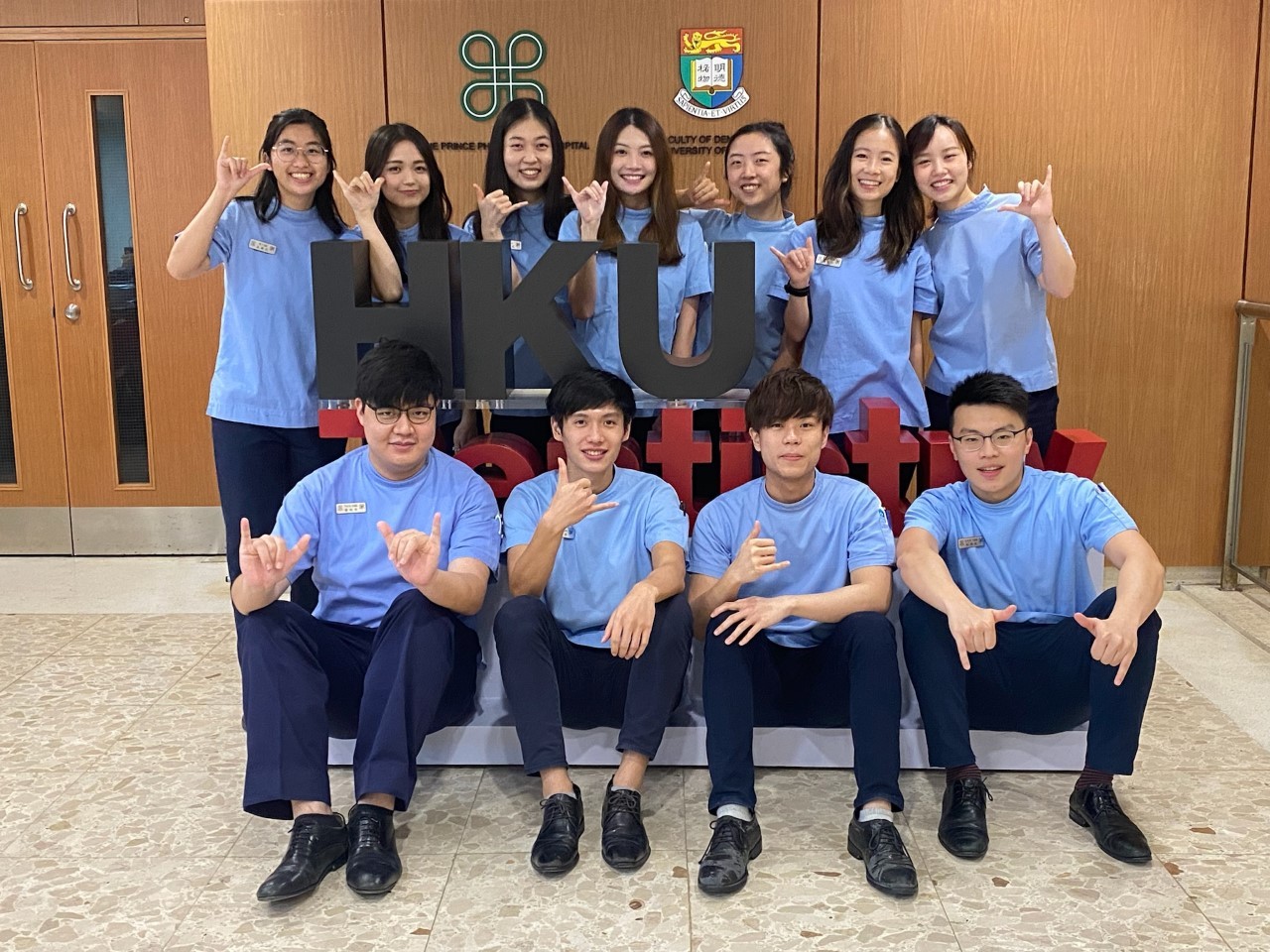 "I cannot serve everyone in Hong Kong, but I will try my best to provide dental services as much as possible."
Written by:
Justin Lam
Year 3, Faculty of Arts
September 2022
Striving for Better Dental Care for the Underprivileged