> Non-credit Bearing General Education Programmes for the Second Semester, 2019 – 2020

GE2019-47
一年伊始,雙雙步入八十歲的小林和阿大就迎來滿身病痛。兩個老人等待死亡,是再自然不過的事。只是,兩夫婦唯一的兒子哲哲三十年前死於不自然,許多事情到今日還沒有問出個明白來。小林期待從苦苦問責的歲月中解脫,相反一直膽小的阿大越想越不忿,以前顧着二人的晚年才不去抗爭,現在連老伴也快將離去,他還有甚麼要害怕的?如是,他倆定下偉大的目標:在5月35日當天,要堂堂正正去拜祭兒子──在不正常國家的陽光底下做正常的事也是不合法的。
「我們就去衝擊,這條不正常的底線。」阿大說。
「老伴,我終於覺得你愛我了。」小林說。
相約在5月35日,來個光明正大的紀念。

本節目為《5月35日》學校巡迴演出2020的香港大學場次,編劇莊梅岩將親身出席演後談。

Titled May 35, a term used by Chinese internet users to circumvent censorship of posts about the June 4 – the date that must not be named and cannot be searched online in China. This play is the story of a pair of ageing parents who lost their son to the 1989 Tiananmen Square protests. Such pain is felt by the parents of the Tiananmen victims, reflecting on their right to openly hold a vigil for their lost ones and their desire for the Chinese government to acknowledge and investigate into the incident.

This is part of the May 35 School Tour 2020. The playwright Candace Chong will join the post-performance discussion.

Produced by:

▍Post-performance Discussant:
- Ms. Candace Chong 莊梅岩女士

Playwright of May 35

Date: 21/4 (Tue)
Time: 19:00 – 21:00
Venue: Rayson Huang Theatre

香港大學黃麗松講堂
Language: Cantonese

Online registration starts at 10:00 on 23/1 (Thu):

►

HKU Students and Staff -
https://hkuems1.hku.hk/hkuems/ec_hdetail.aspx?ueid=69113


►

Alumni and Public -
https://hkuems1.hku.hk/hkuems/ec_hdetail.aspx?guest=Y&ueid=69115
** Registrants are required to register with their full name as on the HKID card/passport. Security may check the relevant event registration confirmation and identity documents at campus entrance.
Schedule:
| | | |
| --- | --- | --- |
| Date | Time | Venue |
| 21 Apr 2020 | 19:00 - 21:00 | Rayson Huang Theatre |
Bio of Instructor(s) 導師簡介: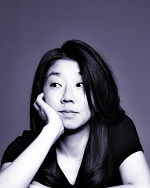 Ms. Candace Chong 莊梅岩女士
香港中文大學社會科學院心理學榮譽學士、香港演藝學院戲劇學院編劇系深造文憑畢業。英國倫敦大學Royal Holloway編劇碩士。除撰寫舞台劇外,亦從事劇本翻譯、改編、音樂劇及歌劇之文本創作。
莊氏五度獲頒香港舞台劇獎最佳劇本獎。2003年獲香港戲劇協會頒發傑出青年編劇獎。2004年獲亞洲文化協會頒發利希慎獎學金赴美遊學。2010年獲香港藝術發展局頒發年度最佳藝術家獎(戲劇)。2012年獲《南華早報》選為香港廿五位最具影響力的女性之一。