> Non-credit Bearing General Education Programmes for the First Semester, 2021 – 2022

GE2021-01
This programme aims to increase students' understanding and awareness of the impact of COVID-19 on their mental health and well-being, as well as equipping them with knowledge about available coping resources and strategies
in everyday life
.

Students can also explore various relaxation exercises in peer-facilitated workshops. Student facilitators will share their personal stress coping responses and conduct workshops on yoga and pastel art drawing to support peers to unwind and relax in routine life.
The programme consists of two parts.
Part One:
Dr. Chan Kai Tai (Psychiatrist / Lyricist), Clinical Associate Professor in the Department of Psychiatry in the Li Ka Shing Faculty of Medicine, will give a talk on the impact of COVID-19 on the mental health and well-being of young people. Youth-friendly coping strategies, with particular reference to music and culture, will be discussed. His talk will be supplemented by

the life sharing of

Ms Jocelyn Chan, a local singer-songwriter cum a certified sound healing practitioner.

Audience will be given opportunity to interact with both speakers and receive personal tips from them.
Session 1: Talk: Revisiting Youth Mental Health in the Time of COVID-19 and Coping with Music and Culture
Speakers: Dr. Chan Kai Tai & Jocelyn ChanDate: 9/11 (Tue)Time: 18:45 – 20:45Venue: KK101, 1/F, K. K. Leung BuildingLanguage: English
Registration:
For HKU students and staff - https://hkuems1.hku.hk/hkuems/ec_hdetail.aspx?ueid=77718
Part Two:
Student facilitators will host lunch-time relaxation workshops to share their own stress coping strategies and give away relaxation tips to support their peers. All HKU students are welcome to drop by, chit-chat, explore and most importantly, CHILLAX ! !
Session 2 : CHILLAX Workshop : Yoga & HIIT
Speaker: Rosanna Lee (BSc Year 5)
Rosanna majors in nutrition. She is a registered yoga teacher and an ACSM certified personal trainer. In this workshop, she will exchange scientific tips to reduce stress through yoga and physical exercise. Participants will also have an opportunity to experience short segments of standing yoga, yogi breathing technique, and high-intensity interval training (HIIT). Rosanna will also share how she has made use of her time in relative isolation to promote health and wellness in underprivileged communities.
Date: 11/11 (Thu)Time: 12:30 – 14:00Venue: GE Gatherland, MB 221Language: EnglishQuota: 12 (students only)Registration: https://wp2.cedars.hku.hk/forms/node/641

Session 3: CHILLAX Workshop: Pastel Art Drawing
Speaker: Lillian Chan (BSW Year 3)
Lillian has discovered Pastel Nagomi Art during her struggle with the virtual learning mode in the time of COVID-19. Changing her degree course last year caused her significant stress, but through pastel art, she has become more aware of life's possibilities. Pastel art is a simple healing art form that brings a sense of relief to creators. There are no strict guidelines and standards. Come and enjoy your 'metime' in your stressful routines. All are welcome, including those who 'cannot' draw !!
Date: 12/11 (Fri)Time: 12:30 – 14:00Venue: GE Gatherland, MB 240Language: EnglishQuota: 12 (students only)Registration: https://wp2.cedars.hku.hk/forms/node/642
Schedule:
| | | |
| --- | --- | --- |
| Date | Time | Venue |
| 09 Nov 2021 | 18:45 - 20:45 | KK101, 1/F, K. K. Leung Building |
| 11 Nov 2021 | 12:30 - 14:00 | GE Gatherland, MB 221 |
| 12 Nov 2021 | 12:30 - 14:00 | GE Gatherland, MB 240 |
Bio of Instructor(s) 導師簡介: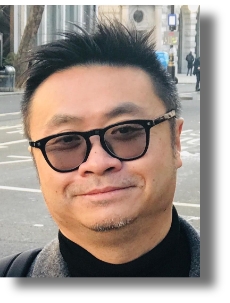 Dr. Chan Kai Tai

Dr. Chan Kai Tai is a Clinical Associate Professor from the Department of Psychiatry, Li Ka Shing Faculty of Medicine, The University of Hong Kong. Apart from clinical practice, he has been involving in various teaching and administrative duties and research activities over the years. He is an active advocate of territory-wide mental health promotion campaigns and community projects on public education and anti-stigmatization.
He has also been a professional songwriter since his medical student days, with subsequent involvement in a wide range of cross-media and cultural works across decades.
Working in both psychiatry and culture, in the midst of the emerging upheaval for humankind and our world, he began to realize our common ground in humanity, In late 2016, he attended the University of Cambridge as an Academic Visitor in the Department of East Asian Studies in the Faculty of Asian and Middle Eastern Studies to study history and culture, focusing on the impact of digitalization on humankind. His recent academic interest centres around the impact of the post-millennial world on the human mind, mental health, and society from inter-disciplinary perspectives, especially the youth perspective.

Ms. Jocelyn Chan
Ms Jocelyn Chan is a certified sound healing practitioner. Jocelyn specializes in tuning fork therapy and singing bowls. Jocelyn believes that resonance, vibrations, and instrument frequencies will trigger positive responses in the human body. Jocelyn infuses the healing frequencies of tuning forks into pop music to alleviate city dwellers' insomnia in her sound healing x Cantopop single, "Sound of Silence" 《聲之靜》 in 2021.