> Non-credit Bearing General Education Programmes for the First Semester, 2021 – 2022

GE2021-02
在這個「人人都是美食家」的年代,你真的「識食」嗎?
對美食及其文化充滿好奇心的兩位食家──資深傳媒人盧覓雪及食物造型師鍾詠嫻會以多角度看食物,與大家剖析如何成為一個「識食」的人,擴闊你對飲食文化的認知和想像。
講座分為四大部分:
- 識食從小開始:從小學飯盒看香港和外國的食物教育
- 石塘咀古今的美食潮流:昔日的小吃檔 vs. 現今的精品咖啡店
- 解構流行飲食文化:快餐等於「不健康」嗎?
- 重啟想像:窺看未來飲食趨勢
Everyone is a foodie now, but what makes a foodie anyway?
To media veteran Michelle Lo and food stylist Gloria Chung, food stretches beyond the realms of taste and smell, but a reflection of culture.
This talk covers the following parts to reshape your recognition and knowledges towards food:
- Food Literacy from Young Age: Food Education in School Meals
- Food Trends in Shek Tong Tsui: Hawker Stalls vs. Specialty Coffee
- Deconstructing Popular Food Culture: More Health-Concious Than Before?
- Re-imagination: Taking A Glimpse at Future Food Trends
Speakers:Ms. Michelle Lo 盧覓雪女士
(Media Veteran)
Ms. Gloria Chung 鍾詠嫻女士
(Food Stylist/ Food and Travel Writer)
Date: 20/9 (Mon)Time: 18:45 – 20:15Venue: CBC, LG1/F, Chow Yei Ching BuildingLanguage: Cantonese
(Simultaneous Interpretation in English will be provided upon request by 13/9)
Registration:

1. In-person Enrolment (Starts at 10am, 8/9 onwards, at MB240)2. Online Registration (starts at 10am, 9/9 onwards):
For HKU students and staff - https://hkuems1.hku.hk/hkuems/ec_hdetail.aspx?ueid=77638
Schedule:
| | | |
| --- | --- | --- |
| Date | Time | Venue |
| 20 Sep 2021 | 18:45 - 20:15 | CBC, LG1/F, Chow Yei Ching Building |
Bio of Instructor(s) 導師簡介: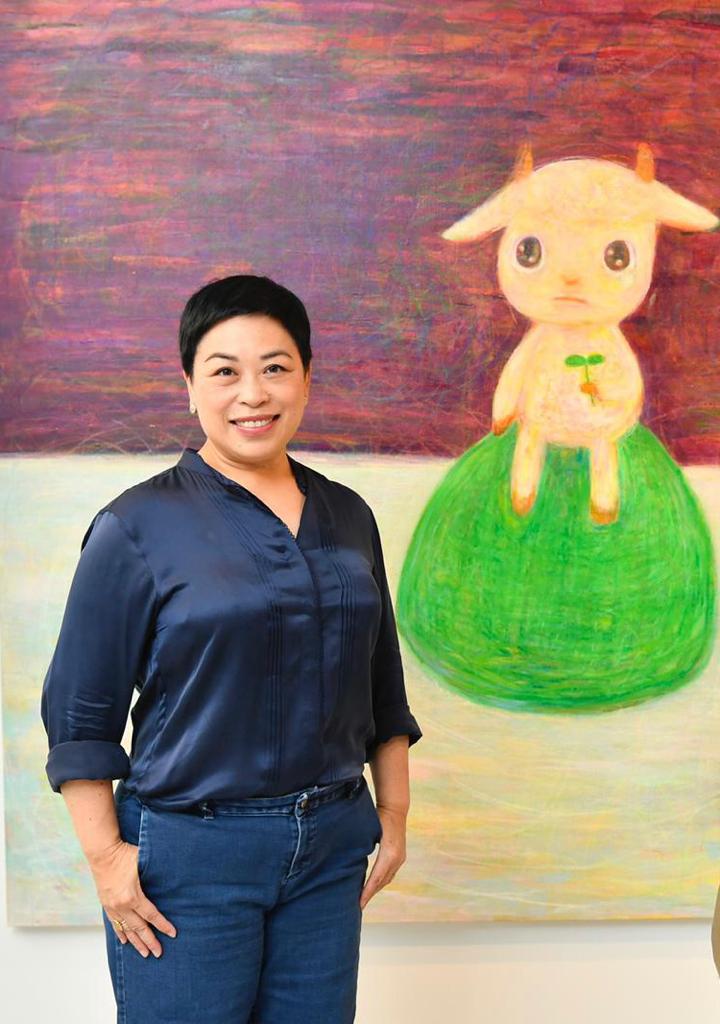 Ms. Michelle Lo 盧覓雪女士
從事娛樂記者多年,近年涉獵電台節目主持人、電視台飲食節目、電影、網絡節目⋯⋯

Ms. Gloria Chung 鍾詠嫻女士
飲食及旅遊記者、博客、食物造型師,對世界飲食文化充滿好奇,深信吃不止是兩秒的口腹之慾。
Gloria
Chung is a food and travel writer, food stylist and blogger.
Armed with over 10+ years of experience as food and travel writer,
Gloria
has a profound knowledge
of culture and food. She is one of the few full time food stylist in Hong kong working closely with top clients. In 2021, she established The Props Dept, a styling agency in Hong Kong.



(photo credit: Ben Marans Photography)