> Non-credit Bearing General Education Programmes for the First Semester, 2021 – 2022

GE2021-09
"It's OK to ______" Choose Your Own Favourite Music
Music Salon has been a hub in HKU for quite some years for music lovers of different genres to mingle and interact, developing music friendships. It's been almost two years that our "normal" face-to-face sessions that have been replaced by online modes. Now it's time for us to get together again to share our favorite music in our Gatherland equipped with vinyl turntables, CDs and audiophile sound system and speakers. More so, we have curated some intimate live house styled performances to go along with.
#1 Fly Me to the Moon x Enoch Planet (14/9)
Rising singer-songwriter Moon Tang has a sultry voice that can melt your heart in seconds.
Enoch Cheng was a member of Brighten Music (HKU 100 spin-off group since 2011) before he further studied in Berklee College of Music in Boston, USA. After his return in 2019, he has been engaging in a lot of music production, arrangement and performances, including his high school buddy Moon's debut EP , which has received critical acclaims.
Registration of this session is now full.
#2 Close Encounter with Carl Wong (王雙駿) (28/9)
Veteran composer/producer/band leader/bass player has been actively making prolific and unique sounds and pop songs since the 1980s. From Grasshoppers to Mirror, from Eason Chan to Juno Mak, from PoPo (Embrace) Song to "Pop is Dead Choir" so on and so forth, Carl is still in the forefront of the local pop music culture and industry. He will be sharing his rich experiences in music appreciation and production, music arrangement, creativity, lifestyle and more.
Registration:
1. In-person Enrolment (Starts at 10am, 8/9 onwards, at MB240)
2.
Online Registration (starts at 10am, 9/9 onwards):
https://hkuems1.hku.hk/hkuems/ec_hdetail.aspx?ueid=77681
#3 In the Mood for Jazz with Brian Mok (5/10)
Alumnus Brian always jokes that he was major in BA and minor in Kong U Big Band as he well spent a couple of great years in GE Gatherland where he practiced and performed with some passionate fellow jazz HKUers. He's now a jazz guitar instructor and performer. Being the PIC of KUBB before, he has a dream to rebuild the Band after two rough years. Jazz lovers and players, fresh or seasoned, all are welcome.
Registration:
1. In-person Enrolment (Starts at 10am, 8/9 onwards, at MB240)
2. Online Registration (starts at 10am, 9/9 onwards): https://hkuems1.hku.hk/hkuems/ec_hdetail.aspx?ueid=77682

#4 Avon Recording Studios Visit (During Reading Week, Exact Date to be confirmed)
Professional music studio which was the cradle of many classic Canto Pop legends such as Anita Mui and Leslie Cheung etc. back in the 80s. International stars like Michael Jackson and Blur also left their footprints there. Revitalised by local pop artist Hins Cheung, Avon is still a busy studio for many top music productions. We are so blessed that the two very important theme songs,
Brighten Me with Virtues
(《明我以德》) of HKU 100 (2011) and《杏林遍地》of MED 130 (2017), were both made there.
This precious field trip would let you witness the first-hand experience of the flow of music creation, production and post-production. Since quota is very limited, participants are required to attend all other Music Salon sessions.
Curator/Host: Dr. Wong Chi Chung
(Head of General Education, CEDARS, HKU; Veteran Radio DJ)
Dates: 14/9, 28/9, 5/10 (Tue)Time: 18:00 – 20:00 (14/9, 5/10); 18:30 – 20:30 (28/9)Venue: GE Gatherland 221 (14/9 & 5/10), KK101 (28/9)Language: English (14/9 & 5/10); Cantonese* (28/9)*Simultaneous Interpretation in English will be provided upon request by 21/9.
Schedule:
| | | |
| --- | --- | --- |
| Date | Time | Venue |
| 14 Sep 2021 | 18:00 - 20:00 | GE Gatherland 221 |
| 28 Sep 2021 | 18:30 - 20:30 | KK101 |
| 05 Oct 2021 | 18:00 - 20:00 | GE Gatherland 221 |
Bio of Instructor(s) 導師簡介: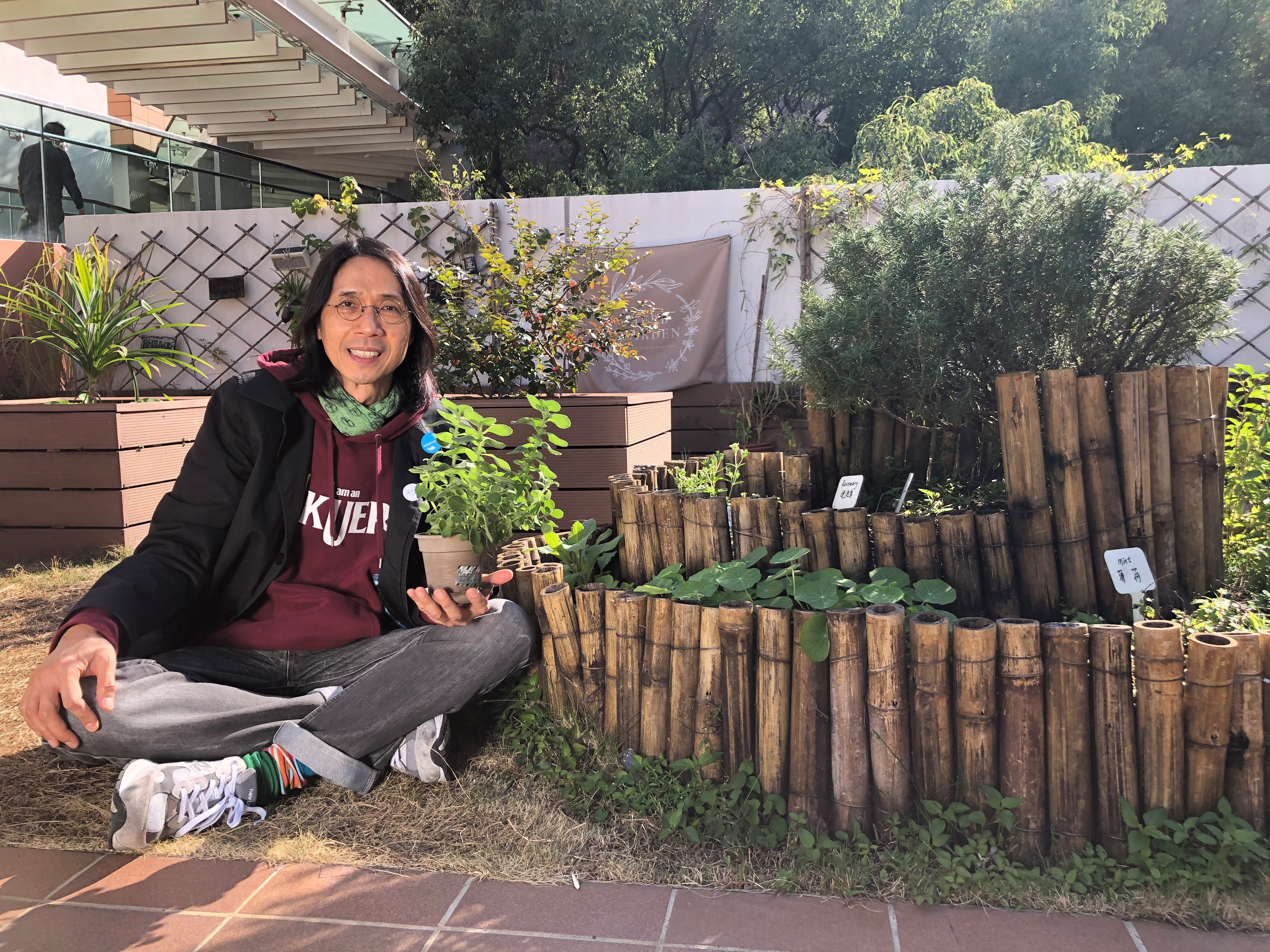 Dr. Wong Chi Chung Elvin 黃志淙博士

Veteran DJ on Commercial Radio 2 for 30 years promoting international and local indie music. Chi Chung has been hosting lectures and concerts at GE since 2000 and became the Assistant Director of General Education in 2011 and Head of General Education in 2018. He has curated a wide array of GE events as well as cross-cultural projects, such as David Bowie's Mandarin song (1997), Gen-S Concert, Shanghai Expo (2010), HK Week @ Taipei (2012), collaboration with Ryuichi Sakamoto on
async
(2017) etc.

Ms. Moon Tang

A Thai-Chinese singer-songwriter hailing from Hong Kong. After winning first runner up in the Hong Kong Supernova 2017, Moon began her music career and has been active in performing arts ever since.
The following year as a committee member of the Hong Kong Polytechnic University 37th Polyarts Acoustic Music Society, Moon took up the mantle of co-director for the annual performance which was well-received. In 2020, Moon's cover of "傾城" for the microfilm "霓虹黯色 - 微電影 " by HongKongNeonLights gained traction and is currently viewed more than 790,000 times on YouTube. She also debuted in the same year with her first EP "Dear Moon", a series of songs recording conversation between her different personas.

Mr. Enoch Cheng
Enoch studied in HKU during the year 2015-2017. His interest in producing pop music began since joining HKU music groups Mosaic and Brighten Music (明我以德). With this in mind, Enoch decided to transfer and continue his studies at Berklee College of Music in the US. Upon graduation, he has shared stage with artists including Aska Yang, Ouyang Nana, Tia Ray and more. In 2021, he co-arranged and mixed music work for Gareth.T and Moon Tang, including
"Boyfriend Material"
,
"Honest"
and
"Get Lost"
. Enoch is influenced by gospel, hip-hop and jazz styles during his studying years and wish to incorporate these sounds in the making of Chinese/Canto/Asian pop music.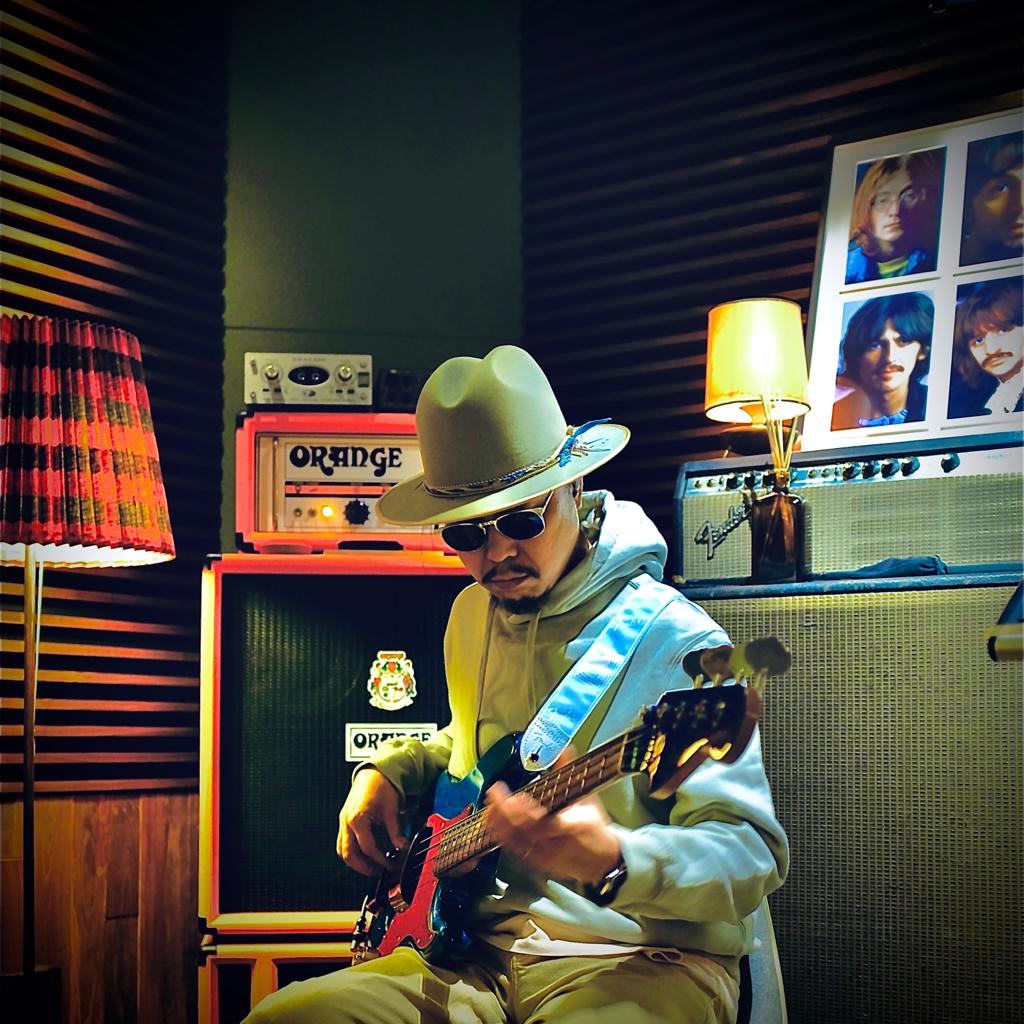 Mr. Carl Wong

王雙駿 香港土生土長音樂人,1990年加入樂壇,由助理唱片監製開始一路拓展其他範疇至編曲、作曲、唱片監製、演唱會音樂總監及監製等。曾合作歌手包括劉德華、羅文、梅艷芳、巫啟賢、草蜢、陳奕迅、謝霆鋒、張學友、容祖兒、麥浚龍、楊千嬅、樂隊Supper Moment、Mirror、陳卓賢及柳應廷等。

Mr. Brian Mok

Brian Mok is a Hong Kong based guitarist who learned jazz music under the tutelage of local jazz guitarist Mark Leung. During his half-year exchange study in Copenhagen, he studied with internationally acclaimed Danish jazz guitarist Jacob Fischer. Brian served as the guitarist of the jazz quartet Rootless Voyagers (2018 – 2020) and Kong U Big Band (2017 – 2020). He has also performed at various local venues including Fringe Club, Sense 99, Tung Nam Lou Art Hotel and at events such as the West Kowloon Cultural District's Freespace Jazz Fest, MOViE MOViE Life Is Art Festival, and the Hong Kong Summer Jazz Festival.