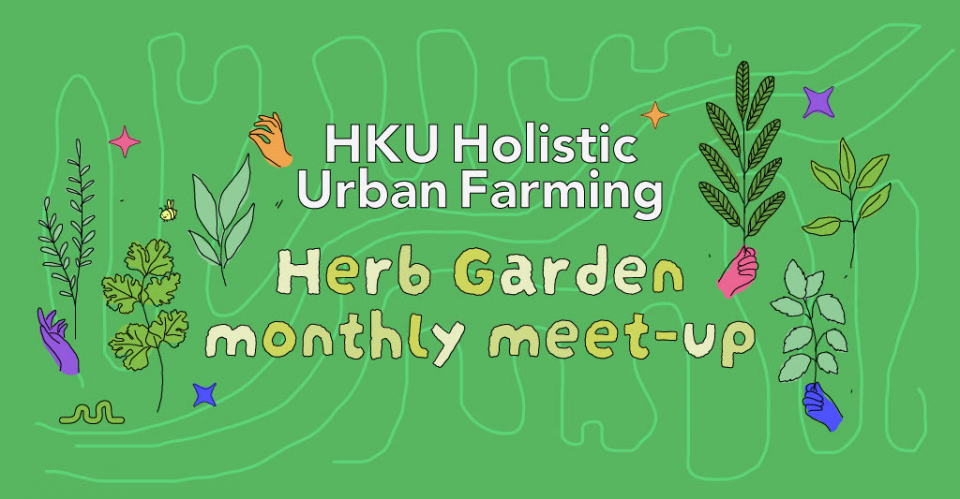 GE2023-11
Join the Herb Garden Meet-up to unwind in this enchanting aromatic atmosphere! Our Herb Garden Team, a group of students and staff volunteers, are growing a variety of organic herbs in the garden. In this event, we will share gardening and organic farming tips, as well as dried herbs and seeds, by cutting and collecting them by our own hands.
誠邀各位參加「香草園午間聚會」,在香氣滿溢的戶外花園鬆一鬆,學生與職員義工將會與參加者分享園藝和有機種植的小知識,更可親手收割香草和領取香草幼苗,帶回家種植及用作煮食。
Venue 地點: Herb Garden (outside 2/F entrance of the Main Library) 香草園 (大學圖書館二樓入口外)
Registration will start on GE Enrolment Day (7 Sep) 10:00am.
Session 1
第一節
:
Session 2
第二節
:
Session 3
第三節
:
Schedule:
| | | |
| --- | --- | --- |
| Date | Time | Venue |
| 25 Sep 2023 | 13:00 - 14:00 | Herb Garden (outside 2/F entrance of the Main Library) |
| 30 Oct 2023 | 13:00 - 14:00 | Herb Garden (outside 2/F entrance of the Main Library) |
| 27 Nov 2023 | 13:00 - 14:00 | Herb Garden (outside 2/F entrance of the Main Library) |