Your Commitment, Reward and Application
Your Commitment, Reward and Application
Application
We are looking for students who share similar vision with us in inclusion and diversity. If you would like to be part of a dedicated network in creating impact on campus, please don't hesitate to join SEN PIN.

To apply for "SEN Peer Impact Network (SEN PIN) 2022-23" (2nd Semester), please complete the online application form by 12:00nn on September 13, 2023 (Wednesday). Applications will be reviewed once received. 
The results will be announced by September 15, 2023.


Commitment Requirements

To become an SEN PIN member in the 1st semester, you are required to:
1. Attend a Training Day Camp on either 23 September 2023 (Saturday);
2. Sign up for at least one service opportunities available this semester;
3. Attend the Inclusive Gathering on 27 October 2023 (Friday) evening (Exact time and venue to be confirmed);
4. Attend the service evaluation session on 17 November 2023 (Friday) evening (Exact time and venue to be confirmed)
Reward
We value your engagement and continuous development. By joining SEN PIN, you will be given:
Ongoing support and guidance from professionals at CEDARS-CoPE
A range of complimentary training to enhance your understanding of people with disabilities / SEN and your practical helping skills
Membership of an impact network in which you work with peers of a shared vision to strive for an inclusive campus
A "Certificate of Service Completion" will be awarded to students who fulfil ALL the commitment requirements as a recognition of their contribution
CEDARS reward points (please visit CEDARS Reward Scheme for detail)
Training for our student volunteers on Attention Deficit / Hyperactivity Disorder (AD/HD) and HFA (High Functioning Autism):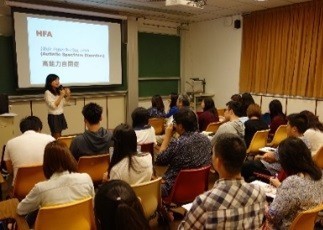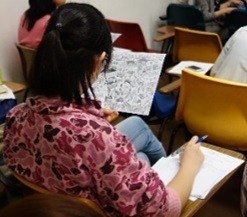 Enquiries

For enquiry, please contact:
Centre of Development and Resources for Students (CEDARS) –
Counselling and Person Enrichment (CoPE) SEN Support
Address: Room 301-323, 3/F, Main Building
Tel : (852) 3917 8388
Your Commitment, Reward and Application