Your Commitment, Reward and Application
Your Commitment, Reward and Application
Commitment Requirements

To become an SEN PIN member in the 2nd semester, you are required to:
1. Attend a General Briefing on Feb 15, 2022 (Tue) 6:00 – 8:00 pm (Format: Zoom)*
2. Participate in at least ONE type of services or programmes listed below and fulfill the specific requirements of respective service(s):
3. Attend a service reflection session at the end of the semester (in the week of Apr 18, 2022) (Format: Zoom or Face-to-Face, to be announced)*
As an SEN PIN member, you are welcome to join more than one type of services.
*Valid proof is required if students are not able to attend the General Briefing or service reflection session
Reward
We value your engagement and continuous development. By joining SEN PIN, you will be given:
Ongoing support and guidance from professionals at CEDARS-CoPE
A range of complimentary training to enhance your understanding of people with disabilities / SEN and your practical helping skills
Membership of an impact network in which you work with peers of a shared vision to strive for an inclusive campus
A "Certificate of Service Completion" will be awarded to students who fulfil ALL the commitment requirements as a recognition of their contribution
CEDARS reward points (please visit CEDARS Reward Scheme for detail)
Application
We are looking for students who share similar vision with us in inclusion and diversity. If you would like to be part of a dedicated network in creating impact on campus, please don't hesitate to join SEN PIN.

To apply for "SEN Peer Impact Network (SEN PIN) 2021-22" (2nd Semester), please complete the online application form by 12:00nn on Jan 25, 2022 (Tue). Applications will be reviewed once received. Shortlisted applicants will be invited to attend a 15-min selection interview starting Jan 25, 2022 (Tue). 
The results will be announced in the afternoon of Feb 11, 2022 (Fri) the earliest.
For students to know more about details of the programme, two briefing sessions will be held on Jan 21 and 24, 2022 (Fri & Mon) at 12:45 p.m. Students who are interested in applying are encouraged to attend a briefing session. For registration of the briefing session, please click on the corresponding date: Jan 21 or Jan 24. 
Both interview and briefing sessions will be held on Zoom.

Training for our student volunteers on Attention Deficit / Hyperactivity Disorder (AD/HD) and HFA (High Functioning Autism):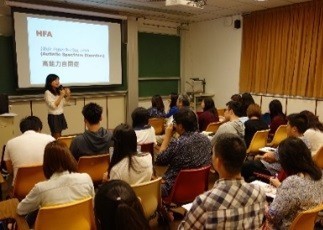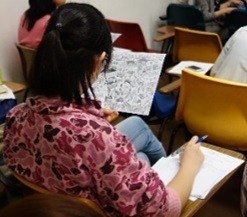 Evaluation meeting and certificate presentation: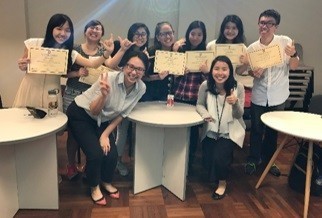 Enquiries
For enquiry, please contact:
Centre of Development and Resources for Students (CEDARS) –
Counselling and Person Enrichment (CoPE) SEN Support
Address: Room 301-323, 3/F, Main Building
Tel : (852) 3917 8388
Your Commitment, Reward and Application