Creating Something New
Creating Something New
Lee Aaron Siu Hin, Heung Pak Ki, Lee Cheuk Yiu, Ng Jade Joyce's Story

Awardee of 24th Recognition Ceremony

Faculty of Social Sciences and Faculty of Law
BBA (Law) & LLB, LLB, BSocSc (Govt & Laws) & LLB, BBA (Law) & LLB

Four law students--Aaron, Patrick, Iris, and Joyce--came together and emerged the champion for the Hong Kong Shared Goods Values (HKSGV) Case Competition in 2020. The Case Partner they selected was G For Good, a subsidiary of New World Development. 
Their greatest motivation for participating in this competition was to prove that even law students can exhibit creativity. They wanted to create something new, and something of value.
As law students, their biggest challenge was during the research phase. Since their degree does not involve knowledge and application in accounting and finance, they felt somewhat at a disadvantage having to put in additional effort in deciphering the financial statements while other participating groups were probably business majors. However, since they needed to learn these invaluable skills from scratch, it was a big takeaway. They believe that their communication skills are now far more refined.
"The team used everyone's edges to come up with the final deliverable."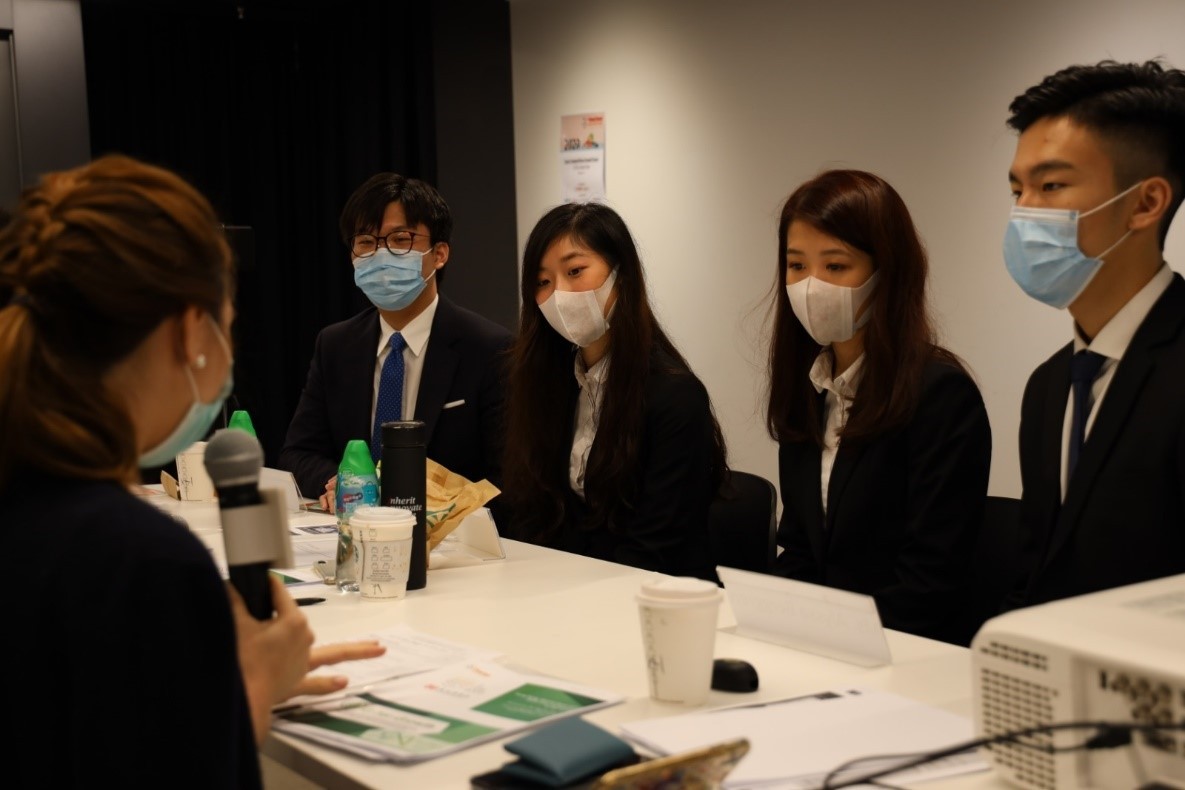 Each member has their own quality and traits, and the team used everyone's edges to come up with the final deliverable.
"We utilise different strengths in our team to achieve a similar goal," Joyce commented. "Patrick and Iris are stronger in languages, and they did most of the furnishings of our report. On the other hand, Aaron and I are better with design and creativity. We focused more on refining the presentation on our deliverables."
Since the competition was held during the COVID-19 pandemic, communication was not easy. The team believed it was far more challenging to communicate through virtual settings because of the various restrictions in the spontaneous exchange of ideas and information. In fact, on the pitching day, they faced challenges due to the competition's unknown nature. As they did their pitch online, they were extremely nervous when the connections were unstable. However, they managed to present their excellent idea, which was well received.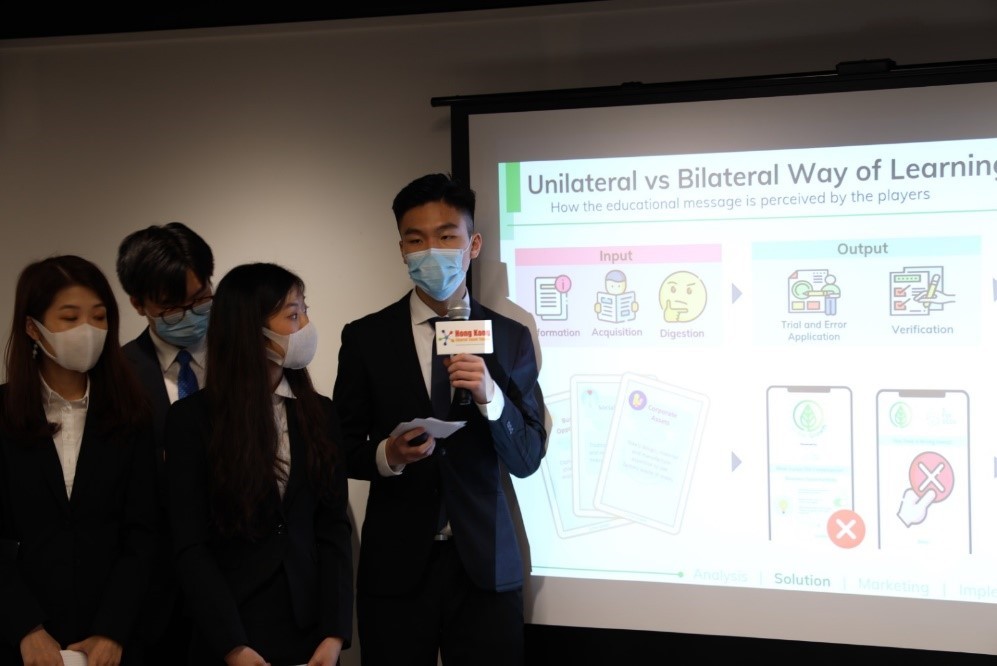 The team felt the competition to be intellectually stimulating as they strive to create something new for their case partner. It was a great experience, and they worked well together. They hope to continue to create values in the future, using their creativity and various strengths to break the limits.

More about the winning team:
Written by:
Samantha Ho
Year 4, Faculty of Business and Economics (HKU Business School)
Video recorded by:
Li Yu Hong 
Year 4, Faculty of Business and Economics (HKU Business School)
March 2021
Creating Something New