Bounty Overseas
Bounty Overseas
Yongmanvong Chaimongklun, Ryan's Story
Faculty of Business and Economics
BBA(Acc&Fin)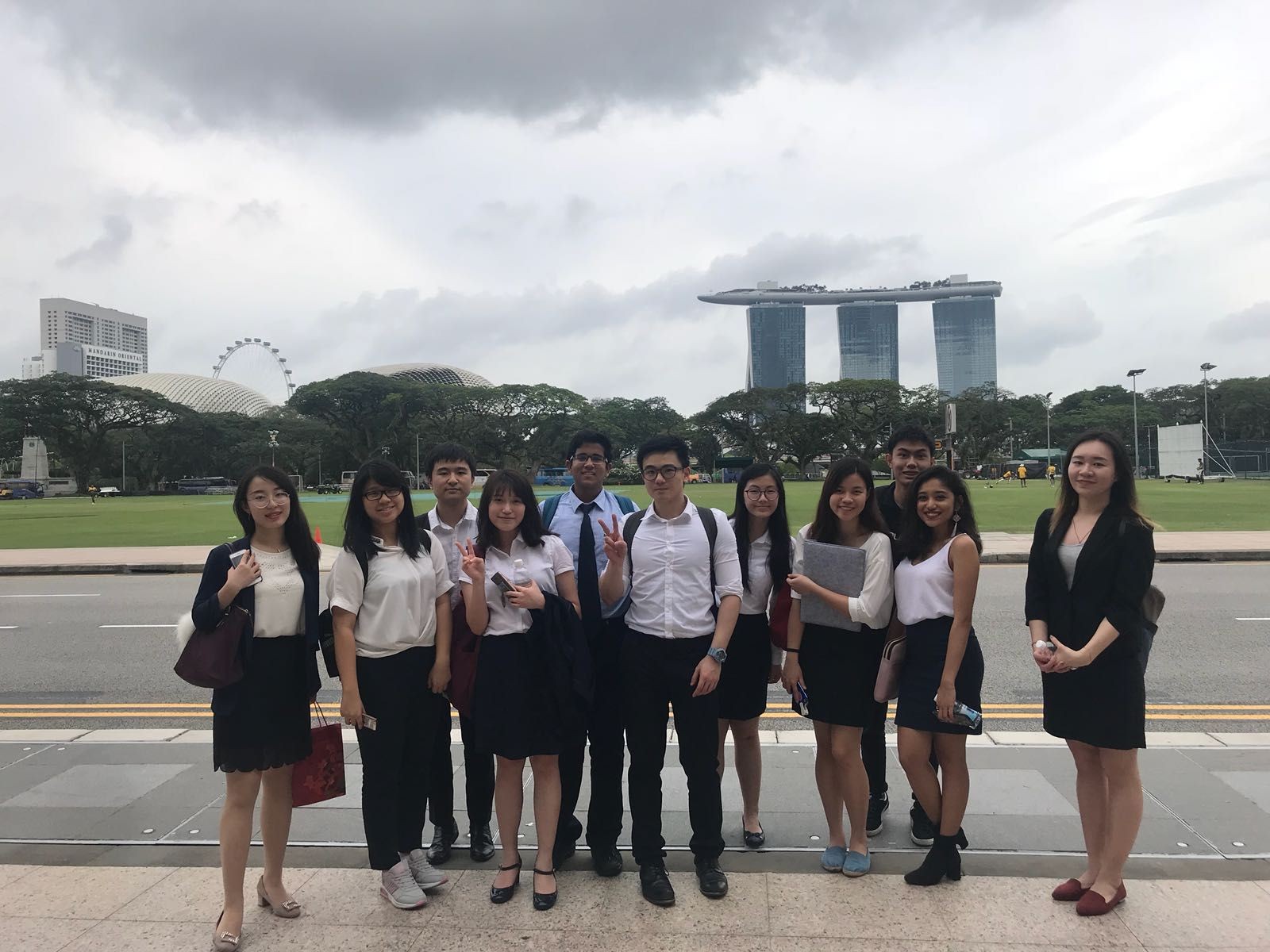 Exposures and international views are economic goods, the more the better. Business savvy individuals like Ryan Yongmanvong Chaimongklun (BBA(Acc&Fin) (2)) seeks them without hesitation. In order to broaden his horizons, Ryan participated in the "Singapore Career Exploration Programme 2018 in Spring: Banking & Finance, Consulting and Entrepreneurship", jointly organized by CEDARS and BestTop Consulting Pte Ltd.  Since Ryan has always been admiring the success of Singapore in commerce and finance, this career tour is almost as if a tailor-made programme for him.

The five-day tour was fruitful and educational as it provided Ryan with comprehensive knowledge in the Singapore financial market and the presentation skills a business student needed to impress employers. While the programme encompassed tours to prestigious financial institutions such as Goldman Sachs Group Inc, Oversea-Chinese Banking Corporation Limited, and Credit Suisse Group, startups in Singapore had drawn the most attention of Ryan.
Privileged to develop a business plan for the Singapore company named 100offer, Ryan experienced first-hand the robustness of the start-up environment in Singapore and learnt how attentive the government is in supporting them. In addition to that, impressed by the welcoming attitude of the senior management of 100offer, and amazed by the flexibility Singaporean firms could offer to their employees, Ryan found their working culture ideally attractive.
"He looks forward to exploring the world and accumulating experiences."
Since Ryan is still a sophomore, plenty of internship opportunities and overseas career tours await him to explore his career path. When being asked whether he will disembark at the port of Singapore after graduation, Ryan admitted that the thought of putting down roots in Singapore has already germinated but he looks forward to marvels the world could offer him.
Bounty Overseas