Taste of Video Production
Taste of Video Production
Grace To's Story
Faculty of Social Sciences
BJ
During the summer holidays of 2020, Grace To contributed as a student host for  CEDARS Non-Academic Induction Programme 2020. She assisted in the shooting for two insider guide videos -  "Top Searches - Volunteering" and "Happy Share - Adjustment to University Life" by being the host in the videos. Grace was recommended by her friend to join this programme, owing to her astonishing abilities to elaborate herself and her sincere attitude towards working with students with different backgrounds.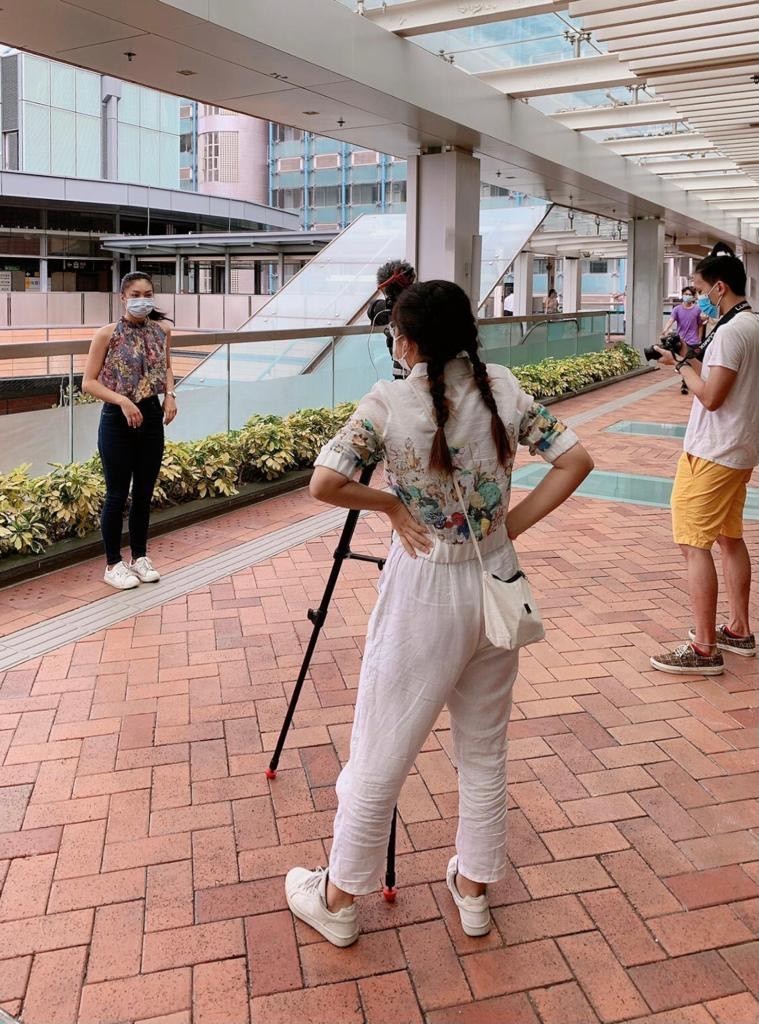 "It is a transformational experience for her."
Shooting videos was not an easy task at all. From communicating with various university staff and student hosts during meetings to brainstorming ideas and writing scripts for the videos, she became more and more used to working and interacting with people with contrasting personalities, working styles and cultures. Working with the film-making crew and trying to incorporate their groundbreaking ideas into the video was also a transformational experience for her. 
But her task did not stop there. The actual filming part, which was subsequent to the preparation stage, was the most challenging to Grace. Being the host of the videos, she was required to memorise the script and present it in front of the camera, not to mention collaborating with a partner on camera for the first time. In addition to that, she also had to cooperate with the camera crew, who used heavy-duty equipment to capture moments with the best lighting and sound. After several editing, the final cut is now on CEDARS's communication platforms to share with the HKU community. 
Written by:
Myra Tang

Year 1, Faculty of Architecture

January, 2021

Taste of Video Production