Busking Brings My Voice Out
Busking Brings My Voice Out
Tsang Chin Fung's Story
Faculty of Engineering
BEng(CompSc)

The final year BEng(CompSc) student Tsang Chin Fung loves singing like his life. He has been busking with his band ever since he was in secondary school. Although their performance settings cannot be compared to any other professional one, Chin-Fung still enjoyed the experience on the performance stage.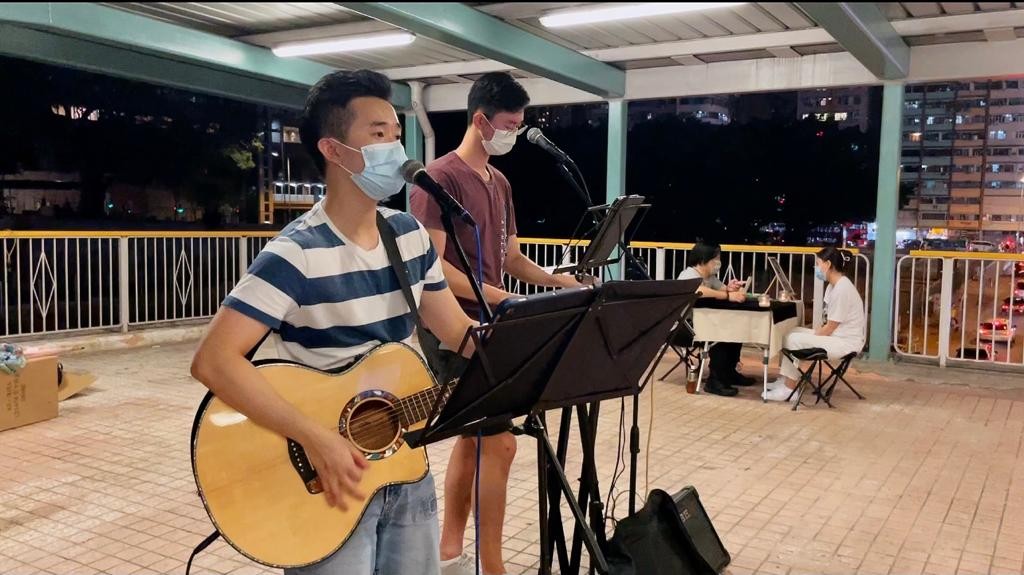 "It was amazing to perform in the street during the countdown."
As Chin-Fung pointed out, audience engagement was the fascinating part of busking. He recalled the New Year Countdown nights back in the days. 
"It was amazing to perform in the street during the countdown. I will never forget the moment when my band did the countdown together with the audience. It was really fantastic," he said. 
However, the morning sun never lasts a day. Chin-Fung pointed out that the busking environment in Hong Kong is no longer favorable for musicians. Some other street performers blast their music loud and create disturbance to the neighbourhood. Owing to this reason, all street performances in some districts where buskers used to hang out are banned. 
"The ban doesn't differentiate between the amateur street performers and authentic buskers. With this ban, it's hard for buskers to find a good venue to play music," Chin-Fung described. Under these circumstances, Chin-Fung and his bandmates lost their morale to continue. Soon, they disbanded. 
Even so, Chin-Fung has never given up on his singing dream. He uploads singing covers on YouTube from time to time. Last year, he even participated in the HKU singing contest, creating a milestone for his aspiration. Nothing can stop him from singing. 
Written by:
Tracy Wong
Year 1, Faculty of Arts
April 2021
Busking Brings My Voice Out