Volunteering Under the Pandemic
Volunteering Under the Pandemic
Tam Choi Fun, Vicky's Story
Vicky is a year-two student majoring in Chinese and counselling. Meanwhile, she is also the Vice President of University YMCA (HKU). Having been participating in the interesting joint-u orientation camp of University YMCA, she had a deeper understanding of the organisation. "I think the objective and purpose of University YMCA (HKU) is very meaningful." said Vicky, which strengthened her determination in serving the organisation.
Earlier in April, Vicky and other members of the organizing committee member of Joint-U Caregiving Service successfully held a social service activity: Heros in Times of Pandemic. Joined by nearly 100 students from different universities, this event has served over 650 frontline workers, including street cleaners, security guards and drivers of public transportation who contribute to maintaining the daily operation of the city under the pandemic.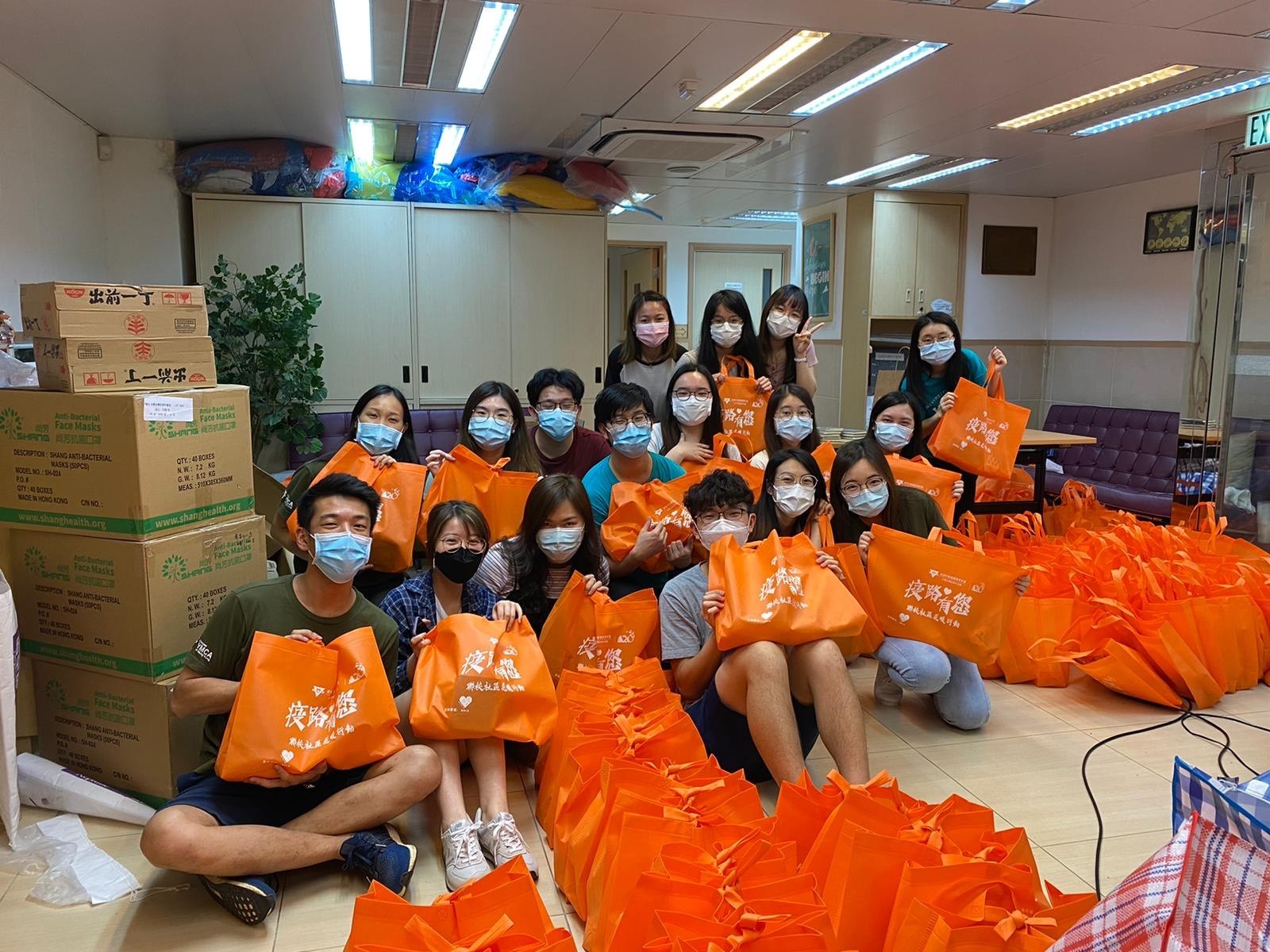 "Our efforts had not been in vain since we were able to thank those who worked hard during this epidemic."
On the event day, members gathered to prepare handmade gifts, such as face shields, mask keepers and towel dolls. After that, gift packs were given to those frontline workers. When asked about the most unforgettable moment in the event, the memory of giving the lucky bags to the bus drivers immediately came to Vicky's mind, which made her feel touched because of their achievements. "They were grateful and thanked us genuinely." Vicky recalled. "Our efforts had not been in vain since we were able to thank those who worked hard during this epidemic."
Being affected by the uncertainties of the pandemic was definitely one of the biggest difficulties in organizing the event, which made them struggle a lot regarding the form of the event. "Most of us wanted to hold the event face-to-face, although the pandemic remained uncertain. After a long discussion, we chose a flexible way." Finally, they decided that if the case number was higher than 30, they would still conduct it on zoom. Fortunately, the event could be held face-to-face as most of the members wished.
Due to this reason, Vicky has learned to always prepare a plan B beforehand. Although doing social service is challenging, she would definitely want to join similar activities in the future, which not only can provide her some practical experience in organising events, but she can also gain satisfaction from serving the others.
Written by:
Leung Lok Yan
Year 2, Faculty of Arts
May 2021
Volunteering Under the Pandemic