Go the Extra Mile for Accessible Speech Therapy Services
Go the Extra Mile for Accessible Speech Therapy Services
Cheung So Yee's Story
Awardee of 25th Recognition Ceremony

Faculty of Science
BSc
When Cheung So Yee Jasmine, who was a fourth year Science student, innovated an AI-powered mobile application with her teammates, she had never thought that it would achieve a smashing success. Their ingenious invention made an impression in numerous competitions and they have received multiple awards, including the Third Prize in the 7th Hong Kong University Student Innovation and Entrepreneurship Competition, Silver Award in the 7th China International College Students' "Internet+" Innovation and Entrepreneurship Competition, and First Runner-up in the HSBC Future Skills Development Project - A.I. Future Tense: Pitching InnoTech Solutions.  The team is also the grant awardee of Cyberport Creative Micro Fund, and Social Innovations for Sustainable Communities Funding Scheme.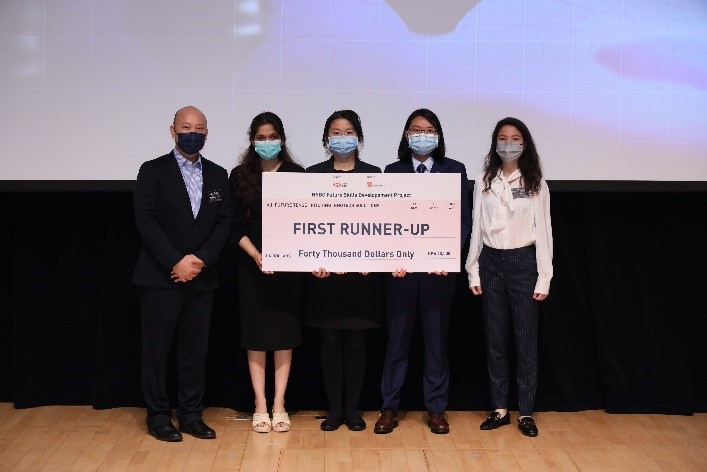 "We noticed that speech therapy services in Hong Kong are expensive and families with low socioeconomic status may not be able to afford them. As an aspiring astrochemist, I really hope to use technology to make the world a better place! Therefore, my teammates and I took the initiative to innovate something that can alleviate the situation," said Jasmine. The team strived to apply the acquired knowledge and they have devised a new app called "Vera", which uses deep learning algorithms and AI technology to provide affordable and immediate speech disorder diagnosis for children. Users can have accurate diagnosis results and enjoy personalized treatment embedded in games. 
Speaking of the challenges, Jasmine recalled that one of the difficulties is the inadequacy of expertise in establishing a start-up. "We had no experience in creating a start-up," Jasmine noted, "and therefore, we tried to get in touch with different people and we chatted with them. We exchanged ideas with various CEOs and management teams. We have definitely gained a lot from them!" Jasmine expressed.
Being asked how to juggle academic studies and her project, she thought the key was to have better time management and cooperate with other teammates. "We had weekend meetings and we allocated our time wisely," Jasmine said. "We set goals for each meeting and we cooperated together!" Although Jasmine was not in Hong Kong recently, she still devoted her time and contributed to her project. "I am so grateful that my teammates are understanding. They have meetings with me even though we are in different time zones."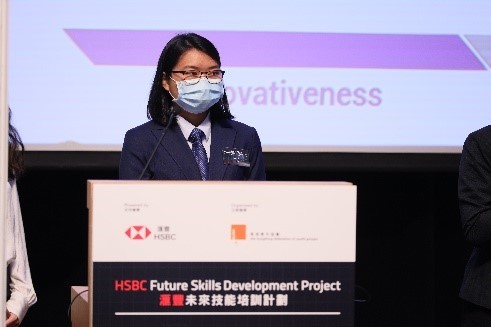 "The more you reach out, the more opportunities you will get!"
To end, Jasmine gave several inspirational advices to students. She encouraged them to broaden their horizons and step out of their comfort zones. "The more you reach out, the more opportunities you will get!" Jasmine noted. "It's okay to mess up! Just go ahead to try and achieve your goals!"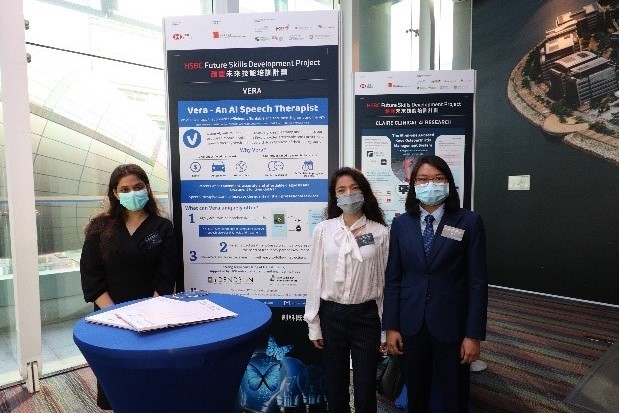 Written by:
Ivan Cheung 
Year 2, Faculty of Arts
April 2022
Go the Extra Mile for Accessible Speech Therapy Services