Embracing the Journey with CEDARS
Embracing the Journey with CEDARS
Wong Tsz Kit, Andrew's Story
Faculty of Education
BA&BEd(LangEd)-Chin
Since summer, Andrew has actively devoted himself to various CEDARS activities as a Student Host, ranging from First Year Experience orientation activities to "Lead for Life" character leadership programme, making a significant difference in his university life.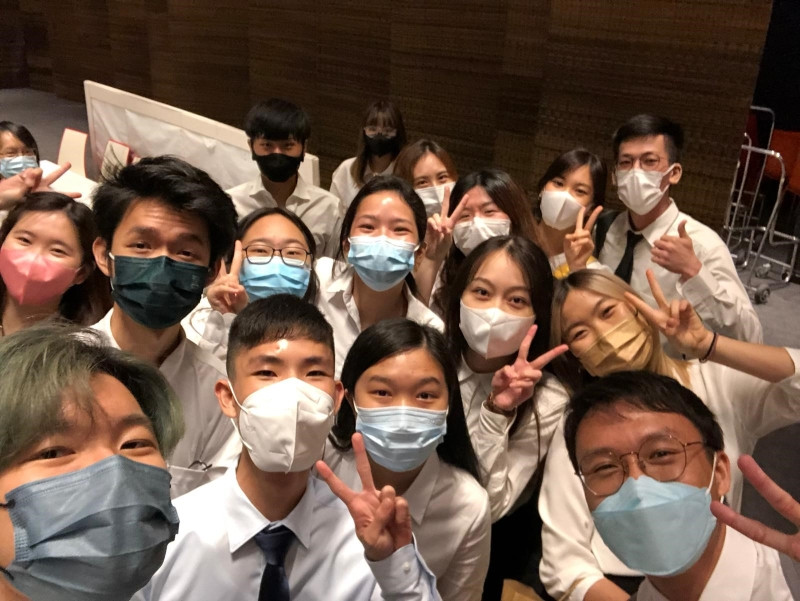 In October, Andrew worked as a Student Host for the "Lead for Life Year 1 Launch" for 2022 cohort students.
"I was strongly appealed to the position when I read the email recruiting Student Hosts for the Inauguration Ceremony in July," Andrew recalled. As classes were mostly conducted online in his first year of studies, he could hardly make friends and experience university life. Eventually, he applied for it and successfully became a Student Host for the Inauguration Ceremony. To step out of his comfort zone, he also opted for being a Student Induction Instructor (SII) for CEDARS Peer Connect and High Table. These valuable and pragmatic experiences have been essential to his whole-person development.

"Being an SII is not only about completing the assigned tasks, but also developing our leadership character. The role of SII is analogous to what we call "joba" and "joma" in Cantonese, in which we have to lead a group of freshmen to introduce our university and encourage them to engage in all the activities throughout the programme. So, it's a chance to enhance and hone our organisational and communication skills," Andrew added. "There's a subtle difference between my expectation and reality on the duties of a Student Host - we're the participants as well. I could make up for my regrets by wearing the signature green gown in the Inauguration Ceremony and meeting new and amiable buddies, enabling me to feel the warmth of the HKU family."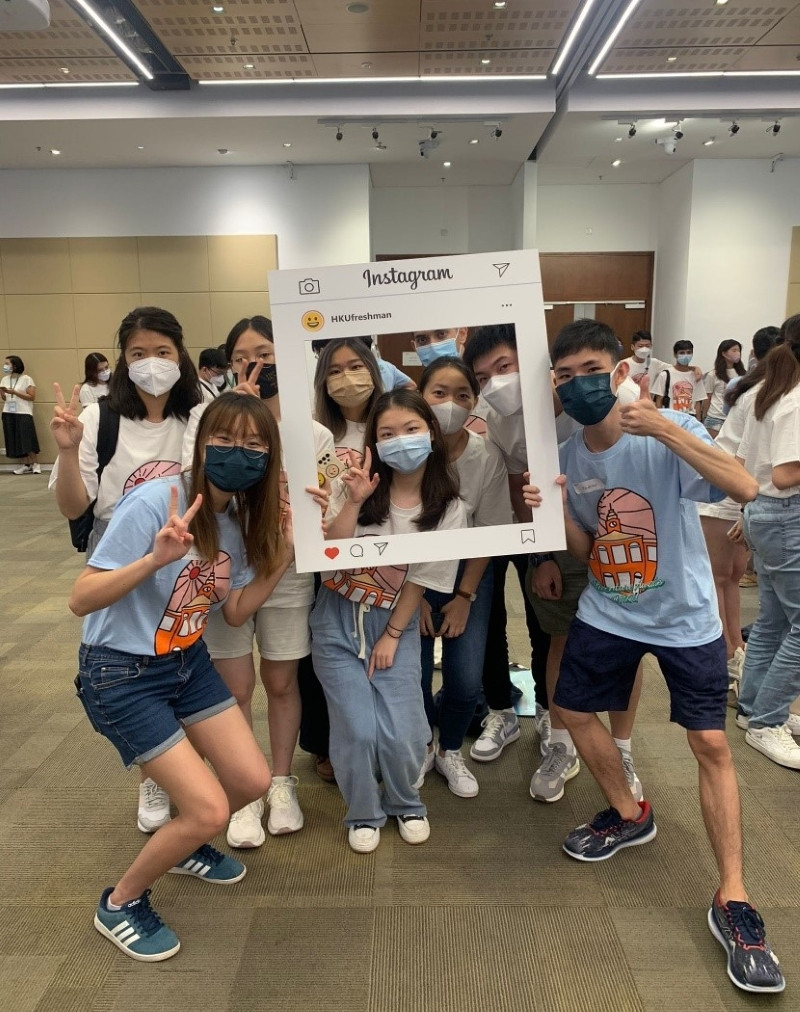 As an SII, Andrew enjoyed all the remarkable moments with the freshmen in CEDARS Peer Connect and High Table.
Andrew was contented with his experiences as a Student Host and an SII. "They were definitely precious opportunities for me to gain exposure and broaden my horizons. They served as a platform for me to connect with freshmen and other student hosts from different faculties and diverse backgrounds that facilitates the exchange of ideas among one another. Besides, I've realised that CEDARS has a lot to offer, like activities related to mental health and whole-person education." He reiterated that the programmes have tremendously impacted on his personal growth and development. Therefore, he always cherished these magnificent occasions.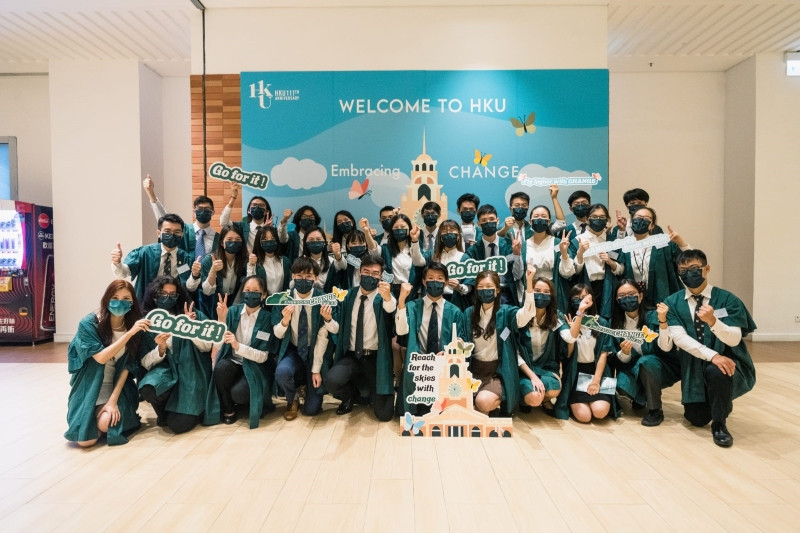 "I'm really grateful to meet nice mates through the Student Host Programme."
As a closing remark, Andrew did not forget about recommending his peers to become a Student Host. "Having a fruitful university life is not just about studying, but also involves the participation in university activities in which you can learn and play at the same time. I'm sure that this would greatly raise your sense of belonging towards HKU and strengthen cohesion within the HKU community. More importantly, you'll get paid," he giggled.

Want to work with CEDARS on a wide range of projects, events and initiatives? Come and join our CEDARS Student Host Programme!

Written by:
Justin Lam
Year 3, Faculty of Arts
October 2022
Embracing the Journey with CEDARS