I am a Peer Mentor with Heart-to-Heart
I am a Peer Mentor with Heart-to-Heart
Keung Wing Man's story
Awardee of 26th Recognition Ceremony
Faculty of Social Sciences
BSocSc
Peer mentorship is an essential part of personal development to help us to achieve our goals. Althes Keung, a final year student majoring in Psychology, is a remarkable mentor who earned a Gold Award in CEDARS Reward Scheme.  She contributed significantly in terms of worked hours last year, and is definitely a noteworthy student member in part of CEDARS advocating student enrichment programmes.
Althes' roles focused on being a study-support buddy for HKU students with special educational needs (SEN) as well as a student induction instructor for freshmen. Her main responsibilities were to help SEN students in note-taking by sitting in their online lessons, and to guide first-year students through a wide range of campus activities. The willingness and initiatives displayed to engage with peers with disability and to give a leg up to the juniors had shown her generosity and goodwill in helping others to succeed and thrive. This has to do with her passion in being an educational psychologist, and her own background. Studying did not come easily to her before attending university, and she felt that she could have been more effective in it. Therefore, when she now has the ability, she is making herself a mission to put the ones in need on her shoulders. She has a strong eagerness to assist peers in school to perform well in courses, and instill them with confidence.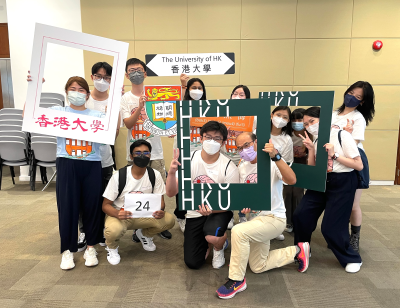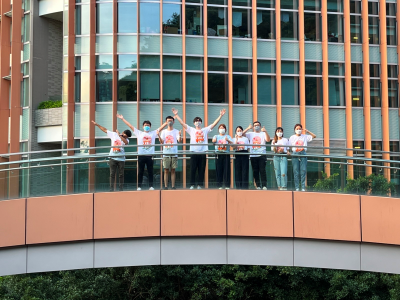 A group picture of Althes (on the most left), her mentees,                                                                   Althes (in the middle with a blue T-shirt) brought her freshmen  
                       and Professor Samson Tse, Dean of Student Affairs.                                                                                                mentees in exploring around the campus    

"We can't help everyone, but everyone can help someone."
A heart-to-heart mentorship could be very rewarding. Althes radiates naturally the qualities of being a mentor because she has a core belief - We can't help everyone, but everyone can help someone. Her story tells us that helping and giving have a meaning. You would be able to understand if you do!
Written by:
Jonathan Ngai
Year 3, Faculty of Social Sciences
April 2023
I am a Peer Mentor with Heart-to-Heart