Injecting "Think Global, Impact Local" to Society
Injecting "Think Global, Impact Local" to Society
He Sok I
's storyAwardee of 26th Recognition Ceremony
Faculty of Social Sciences
        BSW

 "I hope I can be a pioneer to nurture Macau students to develop a global outlook", said Michelle He, a fourth-year Social Work student who has been relentlessly cultivating interests in international affairs in her homeland as one of the founders and the Founding President of Macau Model United Nations Promotion Association (MMUNPA), which was established in 2020, over the past two years. Until now, the MMUNPA has reached over 1,500 students and members of the public.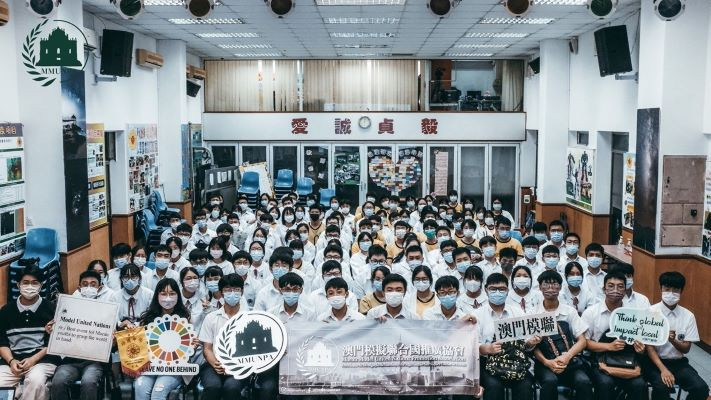 Michelle and her teammates have organised a lots of activities to promote Model United Nations in Macau secondary schools.
"I hope I can bring in global perspectives to impact students in Macau."
Michelle's strong motivation to take up the role as a facilitator in disseminating the significance of having a worldwide vision to Macau students is mainly due to her personal experience as a participant in Model United Nations (MUN) conferences. "After engaging in these conferences in my secondary school, I discovered that Macau students lack access to activities or events held by the United Nations. This is vulnerable to the global development of Macau adolescents", she emphasised.  Criticisms of Macau youngsters for making few changes to society have also boosted her determination to make a difference in the city. "They are being stereotyped by the older generations for the inability to make changes. Therefore, I'm eager to provide a platform for students to unleash their potential and nurture their global outlook."
Acting as the President, Michelle has a hectic work schedule which involves planning and organising workshops and training for Macau secondary school students, team management, as well as collaborations with the Macau government and international organisations. Despite the fast-growing success of the association, Michelle has experienced obstacles in the promotion work, particularly amidst the COVID-19 pandemic. "Since our association was registered at the beginning of the outbreak, in addition to our team comprising students and professors who are in different nations, it wasn't easy to find a time for scheduling meetings and to have prompt responses to messages because of time zone differences", she sighed. However, she embraces the challenges from which she has converted into opportunities. "Being part of the interdisciplinary team, I have always gained insights from diverse perspectives from my teammates during discussions in organising campaigns", cheered Michelle.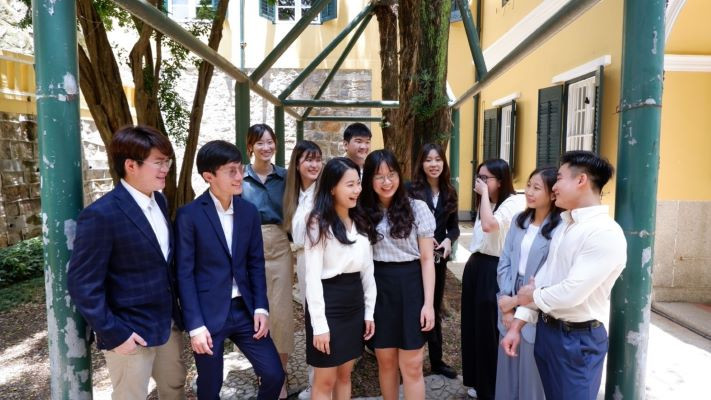 Michelle appreciates every opportunity to listen to different viewpoints from her teammates.
Michelle is grateful for her fruitful and rewarding experience obtained from the MMUNPA. "I'm delighted to see that our huge efforts have started to pay off. Major changes in mindsets and active participation of students have further boosted my motivation to strive for improvements in raising their global awareness", she exclaimed. Not only do the students benefit from the campaigns, but also Michelle herself. "By leading a team of 60 members, there's always room for me to reflect on my leadership and communication skills. I can also apply the knowledge and skills accumulated from my experience in the association to my current placement for social work."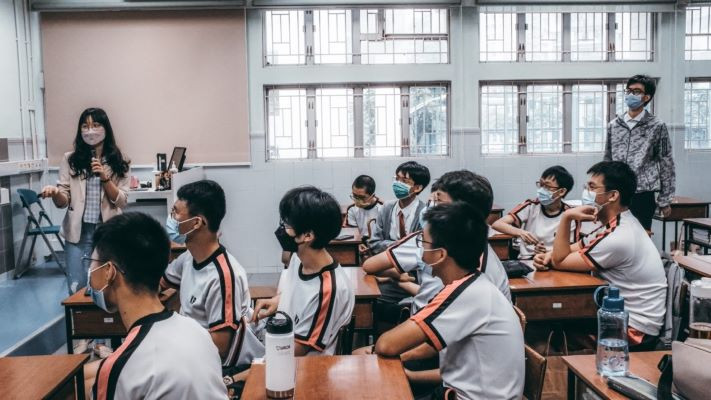 "I hope I can bring in global perspectives to impact students in Macau."
Written by:
Justin Lam
Year 3, Faculty of Arts
April 2023
Injecting "Think Global, Impact Local" to Society