The Story behind the Squatty Chair
The Story behind the Squatty Chair
Chan Ying Tung, Lily's Story
Li Ka Shing Faculty of Medicine
MMedSc
With two other team members, Lily Chan, a postgraduate in Master of Medical Science at HKU, modifies the traditional design of commode chair.  Their project entitled Squatty Commode (爽屎啦) won awards in three competitions including "Challenge Cup" National Competition – Hong Kong Regional Final 2018, 4th China "Internet+" College Students Innovation and Entrepreneurship Competition, and China College Students' Entrepreneurship Competition 2018.
Their design improves the traditional perpendicular chair back which forces users to lean forward, preventing injuries and syncope caused by constipation.  In addition, Lily's team adds an adjustable footplate which allows patients to mimic squatting posture on the chair by flexing their legs and hip joints for easy defecation.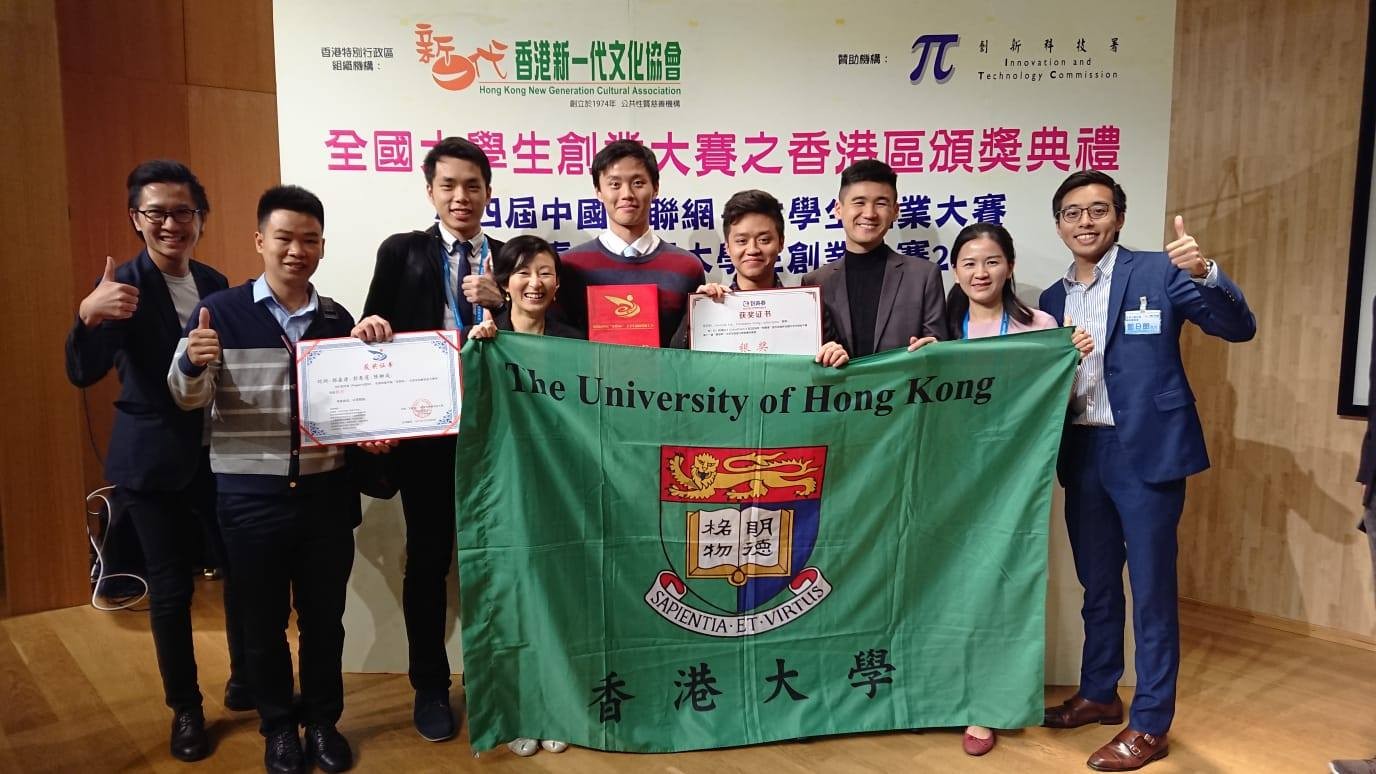 "Think about it, would you want someone standing next to you during defecation?"
According to Lily, a former student nurse, some medical instruments in the market are not handy enough to meet patients' need.  On the contrary, they might even increase the workload of medical professionals.  "Additional labour is needed to assist patients [while they are using medical equipment].  We'll need to write reports if patients got injured," she said.  "Many medical equipment designers are not users of their own designs.  But as a nurse, I know what patients need."
There is another motive behind Lily's aspiration to refine medical instruments - regaining patients' dignity.  When she was a student nurse, she saw an elder lady who was about to fall while using a commode chair.  Lily approached the lady and offered help.  With hesitation and embarrassment, the lady went to toilet with Lily by her side throughout the process.  The lady later asked Lily to improve the design of commode chair. "Think about it, would you want someone standing next to you during defecation?" Lily said. 
This postgraduate neuroscience student /registered nurse / aromatherapist/ meditation and mindfulness teacher is not contented to make the product debut in competitions only.  The general public might soon get the chance to purchase Squatty Commode at shops as Lily is seeking opportunities to mass-produce her award-winning design.  Lily is also working on optimizing the commode's look with the aim of lowering patients' resistance to use the product.  Saying several interested parties are looking forward to seeing the circulation of Squatty Commode in the market, Lily is confident that her product can eventually benefit people in need.
Clare Wong
Year 3, Faculty of Arts
January 2019
The Story behind the Squatty Chair