Experiential Learning with the First-in-the-Family (FIFE) Fund
Experiential Learning with the First-in-the-Family (FIFE) Fund
Ng I Peng, Nicole's Story 
Faculty of Law
LLB

Ever thought that the university could act as a sponsor for your overseas pursuits?
Nicole Ng I Peng (LLB Year 4) is one of the recipients of the First-in-the-Family Education (FIFE) Fund, which supports first-generation university undergraduates to pursue outside classroom learning. Using the resources bestowed on her, she decided to fly to South America and Spain. Nicole studied at the University of Barcelona, Spain in June 2018 through joining a month-long overseas language immersion and cultural programme.
She was enraptured by the entertaining  environment and amazing culture that Barcelona as a city has to offer. From her lively recollections, it is evident that she thoroughly enjoyed her experience as a student from the metropolis of Hong Kong.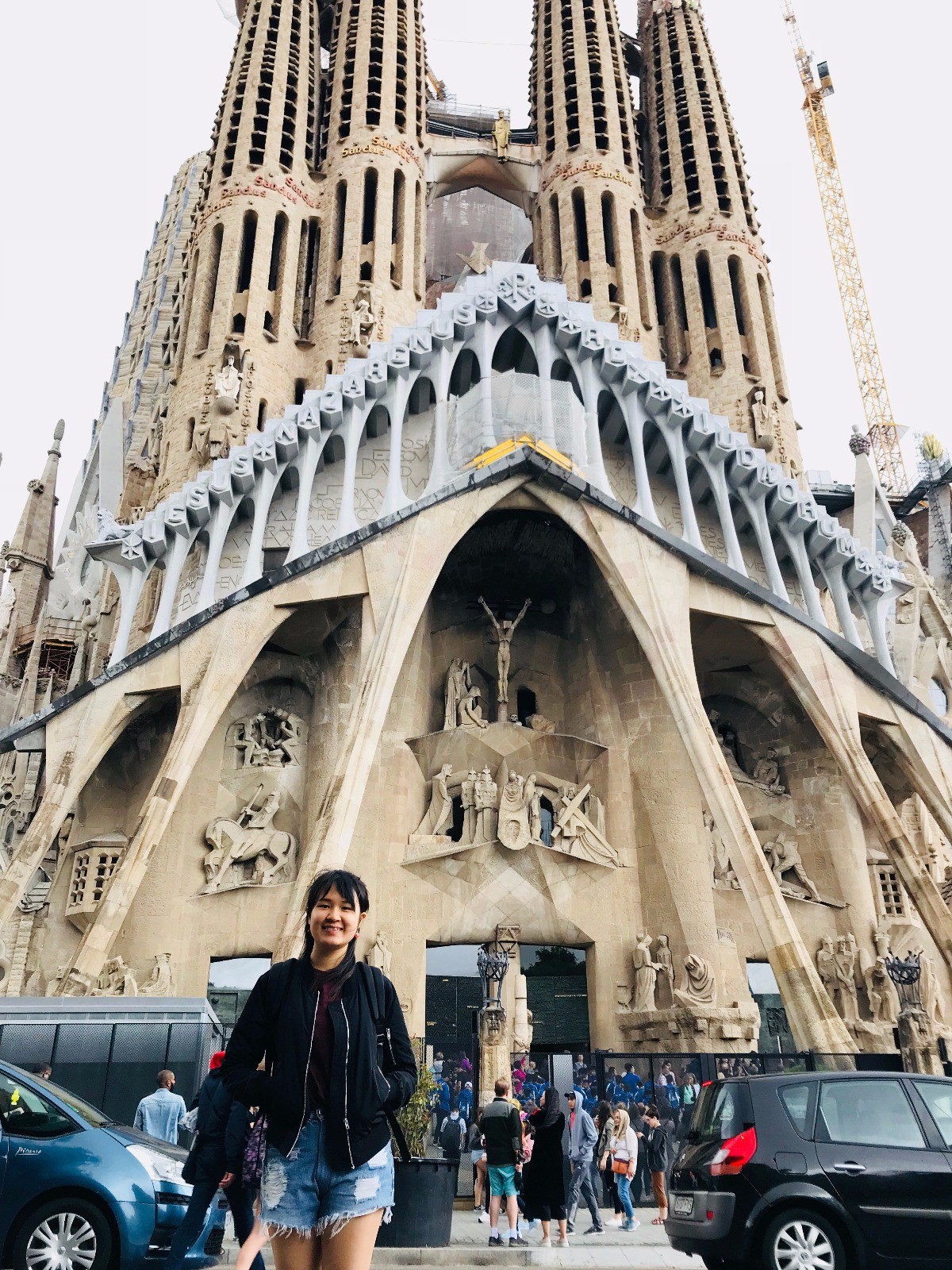 "This encouraged her to pursue her passion for Spanish."
Having studied Spanish at the School of Modern Languages and Cultures as a non-degree language course for one year at HKU, she now has the chance to live in Spain and consolidate her language skills.  The summer programme in Spain was fulfilling to her. It acted as a booster course by condensing her year of studies into a month. The classmates she met were from all over the world, but they shared a common agenda to improve their competence in the language. She learnt that it's never too late to make drastic career move if one takes the first step forward, as reflected by an Australian man in his last forties. She has the first-hand experience in capturing the essence of hard work when observing strong work ethic of a classmate. This encouraged her to pursue her passion for Spanish.
Nicole highlighted two must-sees in Barcelona. The first must-see is an annual event with social impact. She was lucky enough to witness the carnival-like atmosphere at the Barcelona Gay Pride. She left a lasting impression on this event, which recognised the intergenerational acceptance of free love in the city. Citizens of all age groups, sexual orientation and races cheered for gay rights in this event. Even though they had different standpoints, they acknowledged and respected each other and were free from violence.
The second must-see is La Sagrada Familia, a Roman Catholic Basilica and a historically significant one in Barcelona. It was designed by Catalan architect Antoni Gaudi.  During her visit, Nicole admired the premises in the gothic style. She noticed that the Basilica is still under construction to date. She applauded the Spanish for their perseverance to maintain the Basilica, a UNESCO World Heritage site, despite the postponement by many external factors.
Written by:
Teresa Chung
Year 2, Faculty of Social Sciences
January 2019
Experiential Learning with the First-in-the-Family (FIFE) Fund