Confidence is the Key: First Experience of Being an MC
Confidence is the Key: First Experience of Being an MC
Kim Gyungjoo's Story 
Faculty of Business and Economics
BEcon&Fin
Being in a new city for a new school life is tough for some people. And there's no exception to a junior Korean student from the Faculty of Business and Economics, called Kim Gyungjoo.
She was one of the masters of ceremonies, or commonly known as MC, of the orientation for non-local students in the first semester 2018 – 2019. She was recommended by previous MCs though she had no relevant experience beforehand.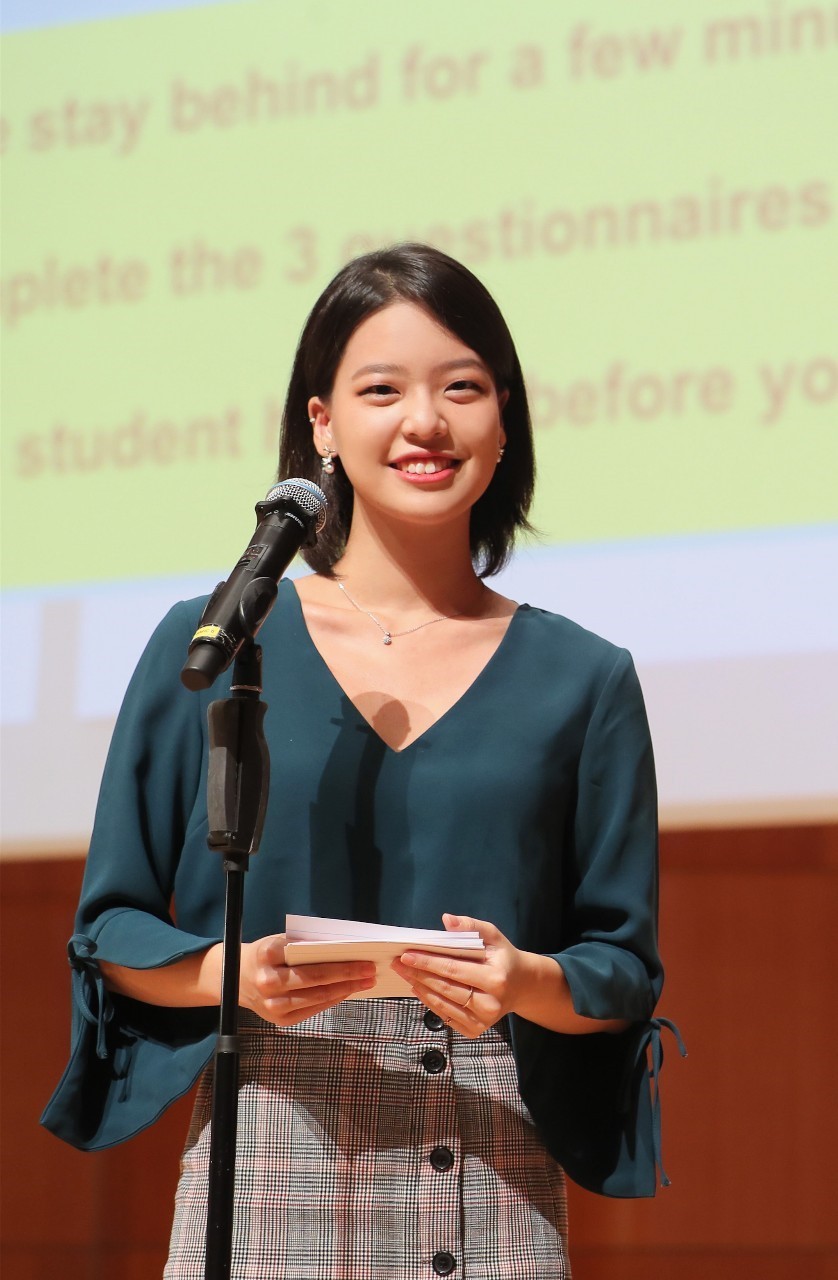 "I joined the orientation during my freshman year. As a non-local student, I think it helped me to fit in Hong Kong quite well, so I think it's really good to share my experience on the stage to newcomers," Kim said. The orientation takes place at the beginning of every semester in order to help non-local students, including undergraduate, postgraduate and exchange students, to fit in the student life in Hong Kong with "survival tips".
Kim also told us about her challenges in her first MC experience. "I was nervous at the beginning as it was a big event and I had to speak in a really formal way. Unlike having presentation in lectures, there were around 300 non-local students in front of you."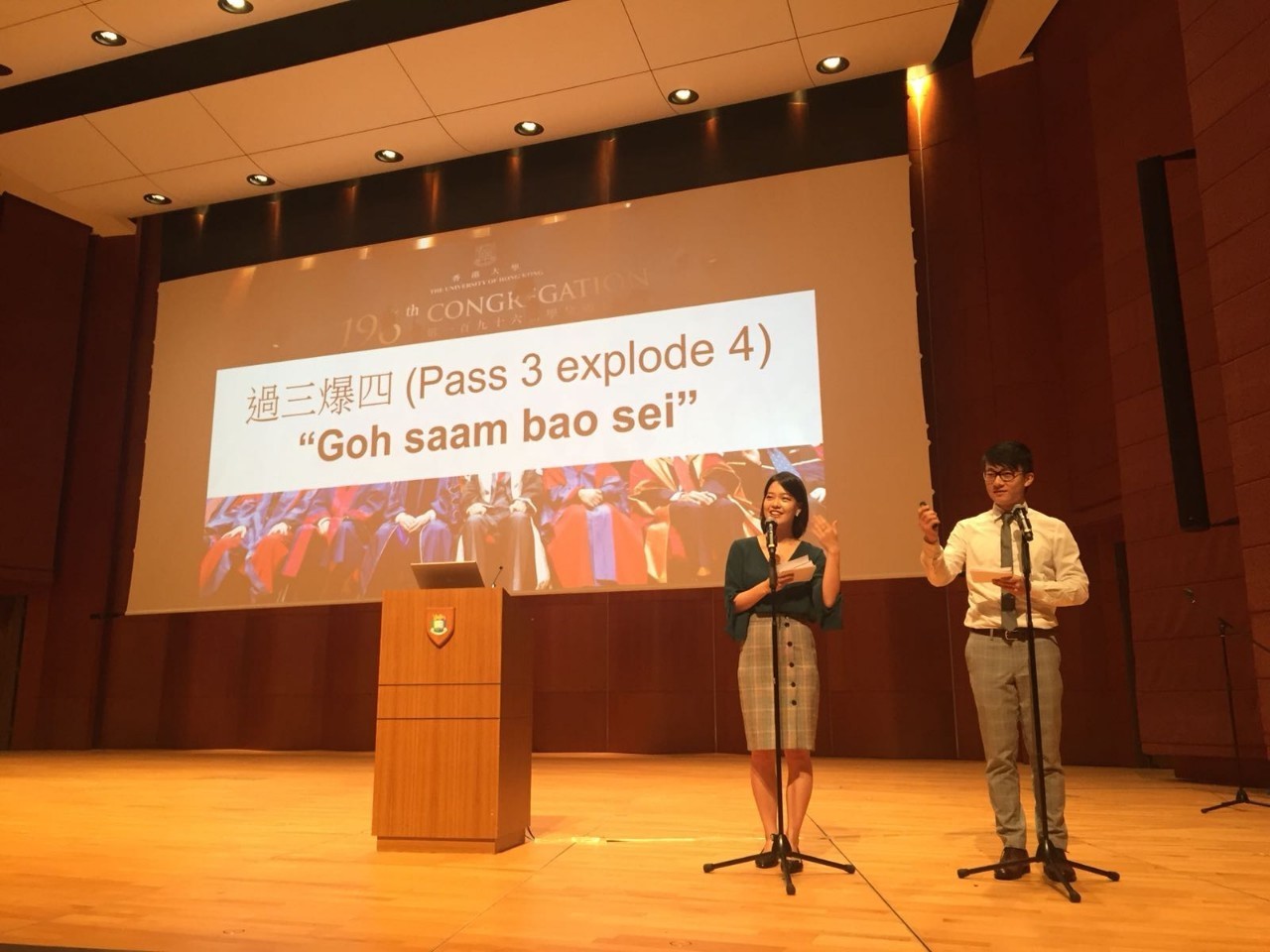 "Be confident!"

"I've never spoken to so many people, probably this is the maximum number I have ever encountered." Being a newbie on the stage, stage fright is among one of the challenges to her as well. "I relied on my partner who had more experience than me. I just learnt that as an MC, you have to prepare for things that do not happen on the script. Simply, you have to improvise your speech," Kim chuckled.
Kim was invited to be an MC again in the second semester for the orientation for non-local students that just happened in January 2019.
"Be confident! It's really important," Kim left us with a positive note.
Written by:
Jasmine Leung
Year 4, Faculty of Social Sciences
February 2019
Confidence is the Key: First Experience of Being an MC