Dose Your Dreams
Dose Your Dreams
Ng Sin Yee, Sinnie's Story
Faculty of Social Sciences
BSocSc(Govt&Laws)&LLB
Sinnie Ng Sin Yee, a fourth-year student studying laws, has a dream with enchanting melodies and lyric poems. She won a songwriting award at HKU's Singing Contest for 'Running out of Time' (時日無多). She co-produced this song with her band, who created original music and sang covers of pop songs on street with her. She was also the vocal of '311 Revival' (《311 - 復興與再生》), a theme song named after an independent film in Hong Kong.
Sinnie began her musical journey by participating in several inter-school singing competitions since high school. She was thankful for being awarded in some of these competitions. The lyrics she wrote for  "Running out of Time"  was to commemorate her dwindling high school days. Listeners feel nostalgic to the choral sound of this song which depicts coming-of-age stories of Sinnie and her friends. Despite the bittersweet title, this song is full of sweet memories and celebrates high school friendships that last a lifetime.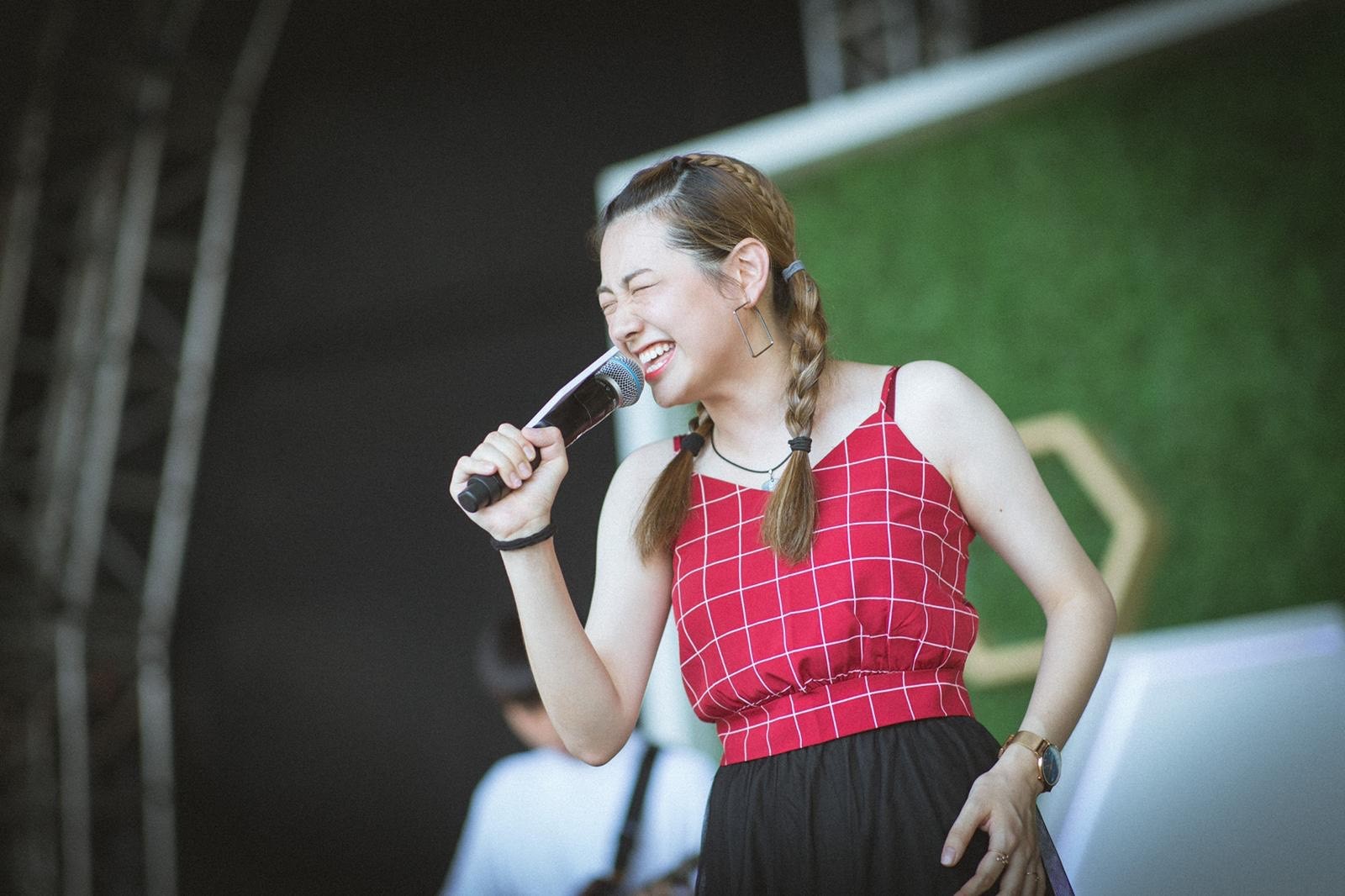 "Sinnie depicts her journey of pursuing dream in music as hassle-free with a clear direction."

She was inspired by the local Cantonese pop scene. She aspires to change the public perception on the Cantonese songs by promoting their diversity. Her favorite singers are Ivana Wong and Endy Chow, both of them are non-mainstream local singers who have musical sounds deviating from the typical pop scene in Hong Kong. Sinnie particularly enjoys their Goth Rock music that delivers a mystical quality.
Sinnie refers art of performance as a compilation of many different components who work harmoniously with each other. She loves the fact that her music can evoke emotions in a  listener. While singing is her favourite, Sinnie regards music production as a collaborative effort that fosters a creative synergy among all parties. She can experiment with different vocal expression, subsequently improving her vocal range as a singer.
Sinnie depicts her journey of pursuing dream in music as hassle-free with a clear direction. Like her personality, she hopes her music is straightforward and no-holds-barred. She advises youngsters to work towards goals and reach each milestone with pure joy.
Written by:
Teresa Chung
Year 3, Faculty of Social Sciences
September 2019 
Dose Your Dreams