Farm-to-table experience: HKU Herb Garden
Farm-to-table experience: HKU Herb Garden
Chan Hang Yuen, Astor's Story
Faculty of Arts and Law
BA&LLB
Going green is one of the commitments made by the University of Hong Kong. A law student, Astor Chan, dedicated herself to promoting environmentally-friendly practices in HKU, which is worth learning for everyone. As a foodie, she applied the concept of sustainability in food. She aspires to raise public awareness of climate crisis.
Astor had cultivated her interest in rooftop farming in high school. She had actively involved in similar workshops at the University. The rooftop is not only a "perfect" way to practice farming at school, but also, a shelter to keep her away from stress temporarily.
"Producing what we consumed on our own helps us to ensure the quality and safety of the food. And they are organic, for example, we have (our own) strawberries, which are tastier and more nutritious."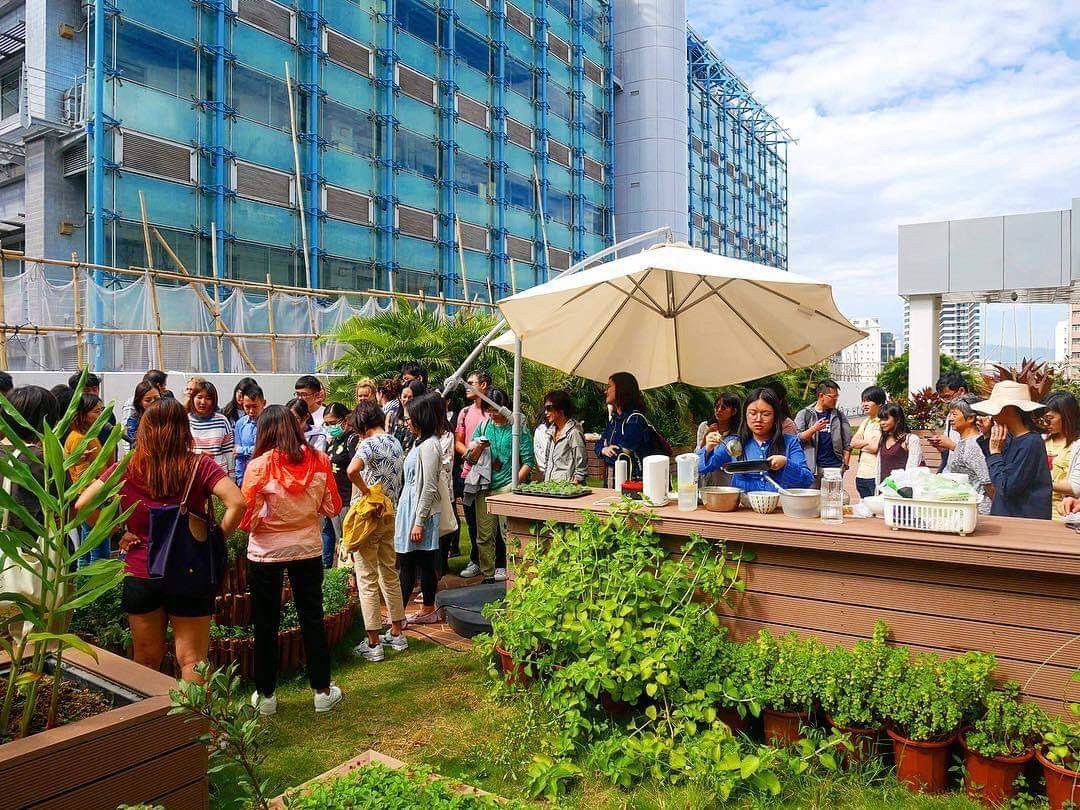 ''I found it very enjoyable to taste the freshest food.''

Apart from rooftop farming, Astor loves cooking during her spare time. The produce harvested is fresh and organic. It becomes pesticide-free and mouth-watering dishes.
"I recall the days when I lived so close to the campus, I run in the morning to water the plants, harvest some produce, run back to my place and cook. I found it very enjoyable to taste the freshest food," she said.
"Self farming reduces the need to buy food, reduces packaging waste and plastic waste which destroy our environment."
Astor was selected by CEDARS as an ambassador of HKU Herb Garden, where creates a farm-to-table experience for students to have delicacies with fresh and organic herbs grown there. She extends her advocacy to her social media accounts in hopes of inspiring people to make their "fancy dishes at home by using simple and fresh ingredients".
Written by:
Jasmine Leung
Year 3, Faculty of Social Sciences
June 2019
Farm-to-table experience: HKU Herb Garden