Self-Reflection Through Intercultural Learning
Self-Reflection Through Intercultural Learning
Lui Yan Yi's Story
Faculty of Business and Economics
BEcon
What is the milestone that marks the beginning of your career? Many of us may regard graduation at the university as one of the career milestones. Amy Lui (BEcon), however, started her journey way before that. Amy and 11 HKU peers participated in the HKU x Rikkyo U Intercultural Leadership Programme with students from Rikkyo University, Japan in early March 2019. This 5-day programme comprised multiple business training workshops, a consulting session on business case, and a firm visit to Ricoh, a multinational technology company. 
Amy, with no prior leadership experience, reckoned this great opportunity could make her a better leader and a better team player. "I aspired to find out more about myself and to bring out the best qualities in my team through this programme. This experience at the end sparked me to build up team work and communication dynamics in my team.," Amy reminisced about the moment when she was working with the fellows of Rikkyo University on a business case at Chi Wah Learning Commons till midnight. She was surprised by their openness to learning, "I can't believe they are willing to experience such an intense lifestyle with us!"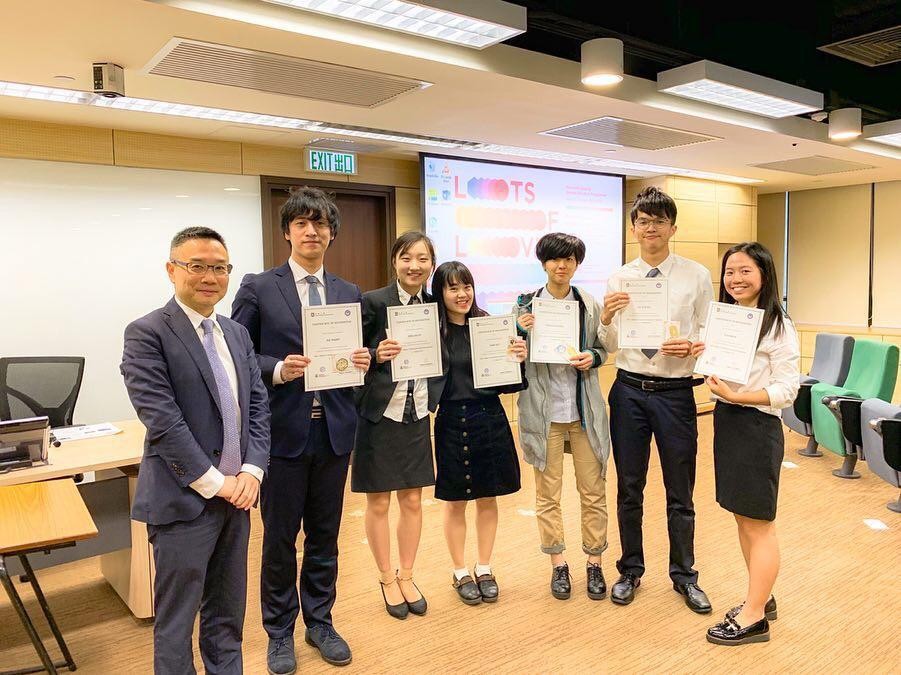 "It is important to learn through cultural shock and immersion in a new culture."

The four training workshops with a simulated presentation at Ricoh delivered practical skills such as business consulting and presentation skill, and introduced a psychological assessment called Myers Briggs Type Indicator (MBTI) and a global mindset at work to students. "The business case analysis and the follow-up sessions provided by the practitioners assisted us to set a clear direction and agenda for the case." Being a global citizen, she emphasised that it is important to learn through cultural shock and immersion in a new culture, not only in this programme but also in the future workplace. Real-life application of theory had enlightened Amy to build up her personal vision and to understand herself, her fellows, and the world more.
Being an Outstanding Participant Award winner, Amy believed that the award was a reminder for her to branch out into various life arenas. Perhaps one's career path is a never-ending story, no destinations and no checkpoints, but we can establish our own milestones. During the long journey of life, we come across new faces, and above all, these faces would make us a better self.
Written by:
Amadeus Cheung
Year 2, Faculty of Law
July 2019
Self-Reflection Through Intercultural Learning