In Pursuit of the Spirit of Volunteerism
In Pursuit of the Spirit of Volunteerism
Leung Lap Hin's Story
Faculty of Business and Economics
BEcon&Fin
Anson Leung isn't your average Economics and Finance graduate: preferring breathable t-shirts over crisply-ironed suits, and connecting with people over crunching numbers, Anson is a passionate volunteer.  His many efforts include interning in Nepal for the United Nations (UN), teaching left-behind children in Guangxi, and curating a Physical Education programme for underprivileged local youth. And these are just at the top of the list! Over the course of his university life, Anson has trotted all over the continent in pursuit of making a real difference in the world.
In his third year of study, his physical training programme trail-blazed its way. "To de-stress, most kids turn to musical or artistic pursuits," said Anson. "However, these hobbies are too costly to some segments of society. That's why we organised physical training classes for underprivileged youth in Sham Shui Po, helping them to access a wholesome and affordable hobby."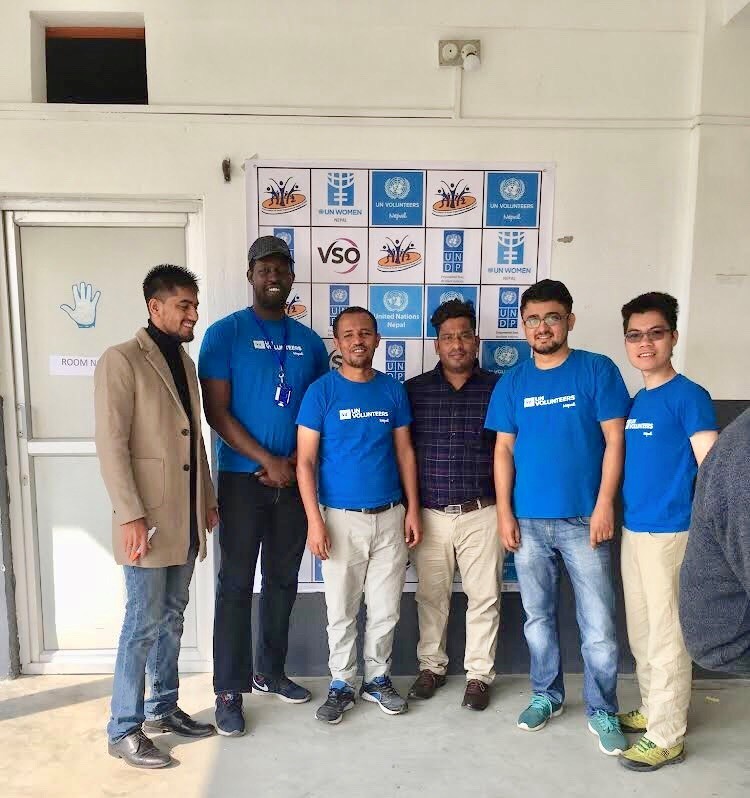 "The spirit of volunteerism is simply doing a good act without any expectation of return."

Just a year later, Anson embarked on a 6-month experience with UN volunteers in Nepal. "While my job was related to administration in broad term," Anson explained, "it encompassed a wide spectrum of duties." Helping to administer UN's behemoth volunteer structure, Anson also created posters and videos, engaged with the local youth, and even proposed and organised countrywide conferences on volunteering.
 "It took so much effort to organise these conferences!" Anson chuckled. "We had to overcome a lot of bureaucratic hurdles in finding speakers, obtaining funding, and so on. But the result was worth every difficulty."  His volunteering journey in Nepal was an eye-opener in many ways. "I learnt a great deal about working attitudes and skills from professionals across different industries," said Anson. "I also learnt to adapt to another culture — after all, Nepal is very different from Hong Kong."
Anson thinks his most valuable takeaway was getting an insight into the spirit of volunteerism. What does that elusive spirit mean to him?
"Some people might believe that volunteering requires joining a certain organisation and partaking in their activities," said Anson thoughtfully. "But in reality, it could just seamlessly be ingrained in our daily life."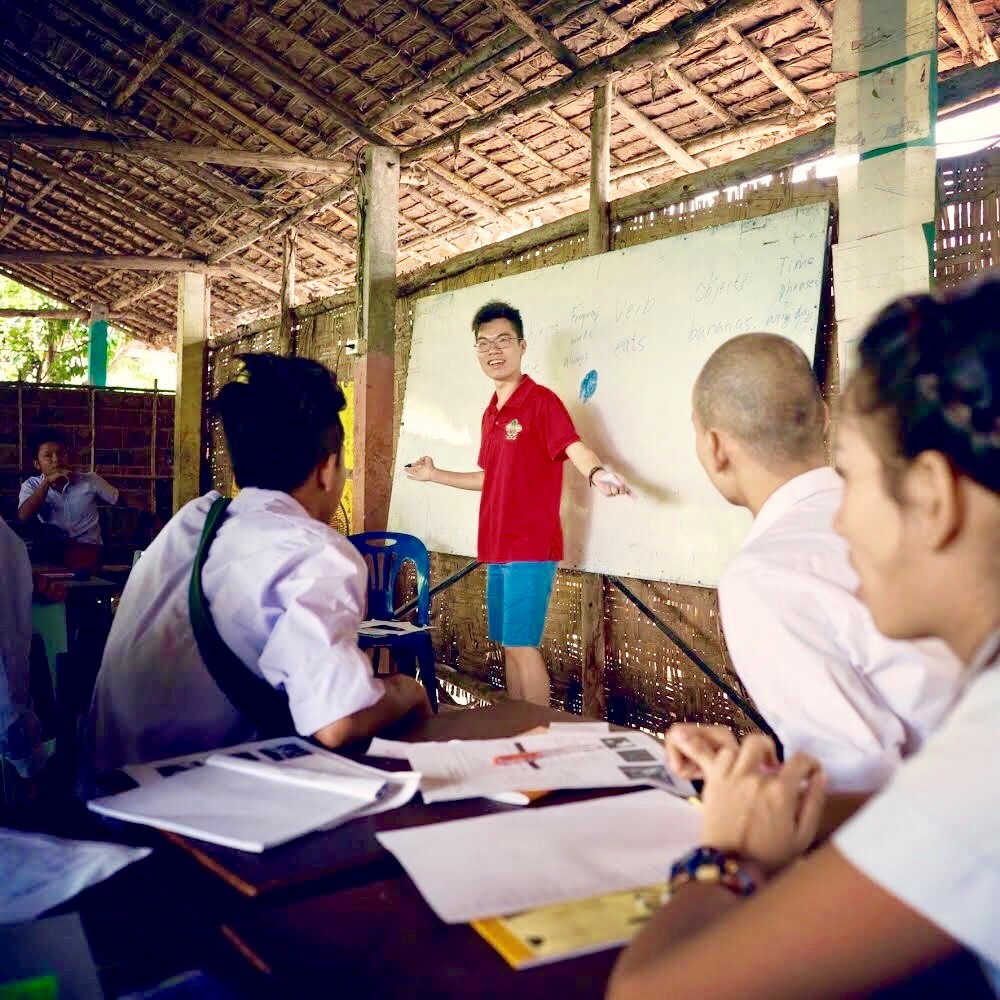 In earnest, he carried on, "The spirit of volunteerism is simply doing a good act without any expectation of return." "You don't have to be rich in wealth, time, or expertise to volunteer— as long as you serve with a selfless heart, you're fulfilling the spirit of volunteerism."
Anson's advice to current students is as simple as his volunteering philosophy, "Try more! New experiences help you develop your skills and even discover hidden talents." He laughed. "I wouldn't have found out about my interest in videography and design if I hadn't taken up that volunteering opportunity in Nepal!"
With equal parts courage and determination, Anson has forged his non-traditional path. May the spirit of volunteerism keep leading him forward in making the world a better and brighter place.
Written by:
Gabrielle Tse
Year 3, Faculty of Arts and Law
August 2019
In Pursuit of the Spirit of Volunteerism