An Economics Student/Teacher
An Economics Student/Teacher
Tsang Shun Kit's Story
Faculty of Business and Economics
BEcon
What is your first impression of a BBA undergraduate? Bright, business-orientated, having a strong social network, young entrepreneur… Like many of his peers, Tsang Shun Kit (BEcon) is passionate about his future. Unlike his peers, he has his eyes on education, but not the business world.
As an economics major, Shun Kit understands opportunity cost more than anyone else. He said, "I don't want to see people spending time on things that are unrealistic and not cost-effective." His mentality comes from his childhood experience which he was housed in different families. On top of that, he experienced brain surgery.  "Because of my background, it took me much effort to get into HKU," he said. "Nothing is permanent in life. Even if you pour all your passion into something, so what?  You always need to prepare for an alternative. You always need to prepare for the worst."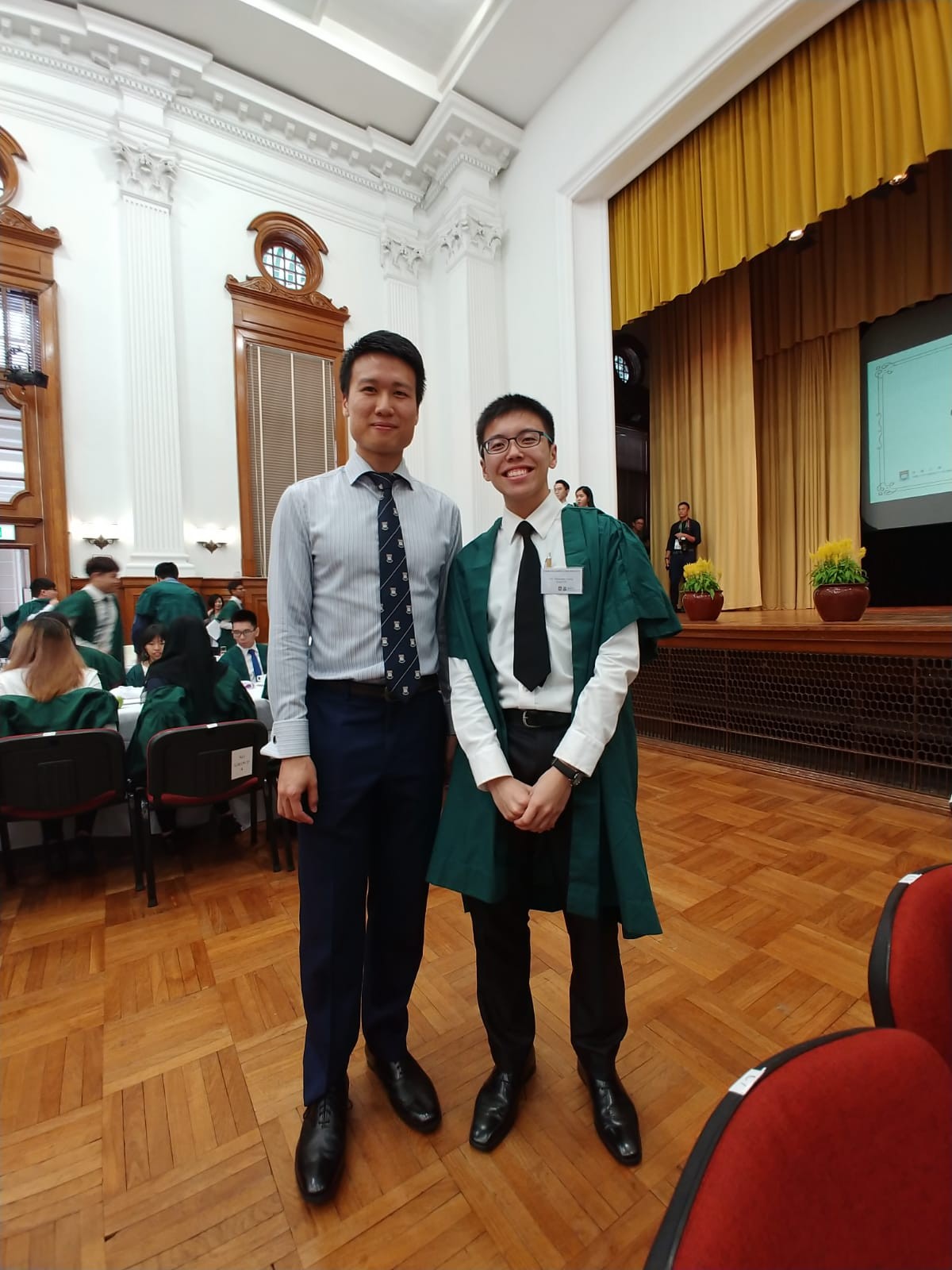 ''You always need to prepare for an alternative. You always need to prepare for the worst.''
Shun Kit brings his ideology into teaching. He has been an Economics teacher at a local secondary school helping students to pull up their Economics results at HKDSE. He is also an instructor for CEDARS's Induction Programme.  In the programme, he assists newcomers of HKU to adapt to university life as soon as possible. Shun Kit reckons his role as an instructor is an extension of his secondary teacher job. According to him, his students who succeed in the open examination might become a freshman in HKU; these students also need care and engagement from someone else.  He recalls one time when his delegate recognized him at the campus after the programme, and the sense of satisfaction was immense.
In 2018, Shun Kit shared his life story in a video and was awarded as one of the ten inspiring youths at Global Initiatives Symposium Taiwan. Also, he collaborated with several Taiwanese students in a case competition at the Symposium.
The interview with Shun Kit was conducted in an early Sunday morning. Energetically, he talked non-stop for nearly an hour. Just when I thought he must sleep very well the night before, he said, "I just finished preparing the teaching material for my secondary classes at 5 a.m."
Written by:
Clare Wong
Year 3, Faculty of Arts
September 2019
An Economics Student/Teacher