Winter School at Tsinghua University
Winter School at Tsinghua University
Yu Lok Tin's Story
Faculty of Business and Economics
BBA(Acc&Fin)
Ken, a student studying Accounting and Finance, participated in a trip through China Vision Programme at Tsinghua University from 25 December 2018 to 4 January 2019.
Ken was among a group of 15 HKU students who participated in the Programme, studying political economy and international relations of China.
Beijing is an ancient Chinese city with a long history, and is now one of Asia's biggest metropolises, dominating the political and economic scene of China. This is what motivated Ken to apply for the programme in the first place.
Being in one of China's and Asia's top universities, Ken had the opportunity of learning from world-class scholars firsthand and interacting with other elite students studying in Tsinghua.
Outside of lectures, the Programme also gave students ample time to explore the city themselves - they went to places like the Great Wall, the Tiananmen Square and the Summer Palace. This is another way to explore the capital outside the theoretical perspectives.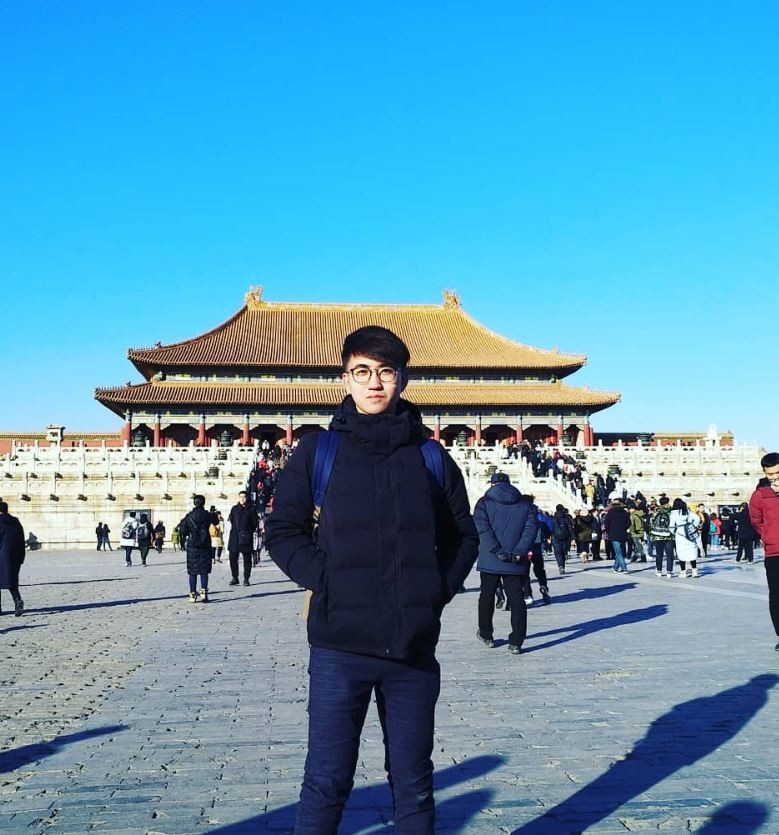 "We learnt together, we played together and we treasured one another."

Most importantly for Ken, this 10-day trip cultivated a new friendship with the other students. "We learnt together, we played together and we treasured one another".
The experience led to much personal reflection. While Tsinghua is a leading institution in China and the world, the facilities seem to be very old. Even then, the students at Tsinghua demonstrated excellence as students of China's top university. They were very attentive in class and made insightful contributions.
In comparison, students at HKU are fortunate to have new and advanced facilities on campus. This experience had made Ken even more grateful for the opportunity to learn on campus, and he suggested that HKU students should take advantage of those facilities they could access to.
Written by:
Truston Yu
Year 3, Faculty of Social Science
September 2019
Winter School at Tsinghua University