An Old Place With a New Position
An Old Place With a New Position
Li Tsz Ying, May's Story
Faculty of Arts
BA
Most of the students choose to join private corporations or other enterprises after graduation. How many of us will think about giving back to our home university? May, as a fresh graduate, is passionate about contributing back to HKU. Her first full-time job after graduation is working as a Cultural Management Trainee in the Chong Yuet Ming Cultural Centre (CYMCC).
When she was in her undergraduate years, she already worked closely with CYMCC since she used to serve as the contact person between the Drama Society and CYMCC. She used to be advised by the CYMCC staff to finish her student projects, but now she has become the event consultant of several theatre projects.
However, 2020 is not a good year for performance-based events. In the time of COVID-19, a lot of shows have been cancelled or postponed. However, the show must go on.
"In the first year of stepping in the working class, as one of the 1997 children, I experienced a special moment for CYMCC and even Hong Kong. Shows cancelled and postponed, the centre suddenly turned quiet. Nevertheless, it did not make me feel bored but spared time for me to consider what I can do for HKU and the students, for arts in this city, and my home. And here comes my project to be released later," May said.   Just like other event planning counterparts, CYMCC also moved their events from offline to online.  May came up with the idea of an online photo exhibition with the theme of "Capturing the Beauty of Hong Kong" by creating an interactive website to host the event. On top of that, she also led a team of student voiceovers to perform four radio dramas in the exhibition. As May pointed out, all these were the greatest achievements during her days working as a trainee in CYMCC.
When asked about the most memorable experience, May is thankful that she had the opportunity to take a glimpse at the backstage of the Lion King Musical World Tour.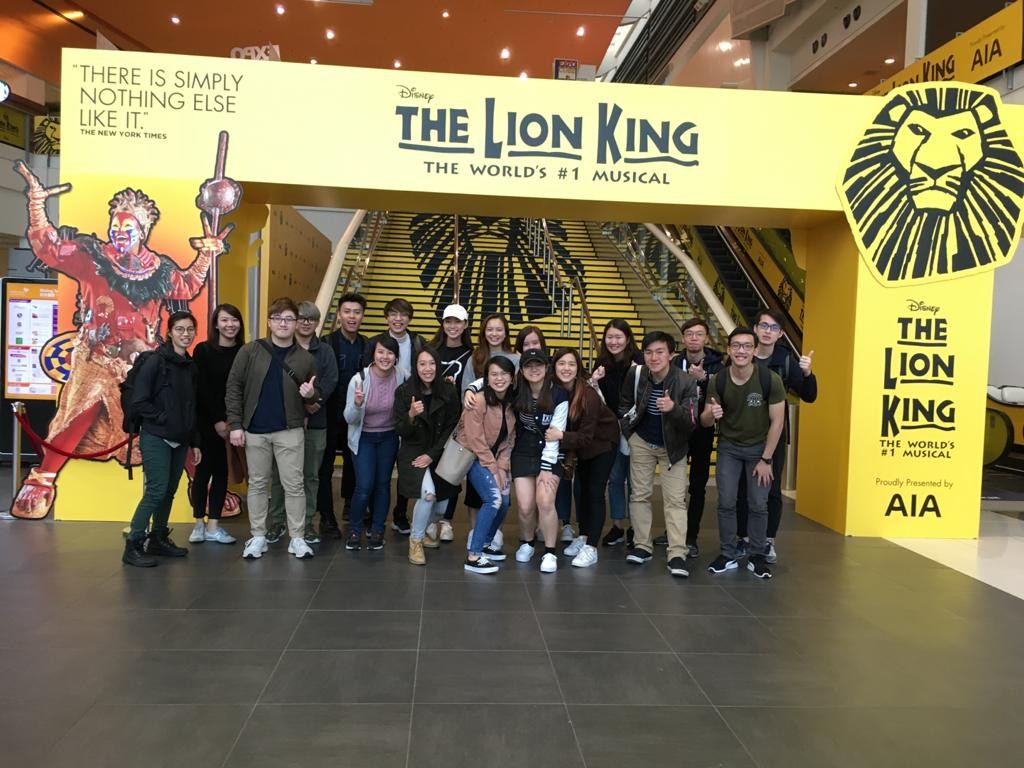 "It was a once-in-a-lifetime thing."
"It was a once-in-a-lifetime thing. I got the chance to see the producers, technicians and all the props and costumes," May recalled with excitement.  Her gains are not limited to backstage visits. She expressed her delight on learning new skill sets during the on-job training. As May said, she had no experience with design tasks. When she had to design brochures and leaflets, she got to learn everything from scratch. As her job involved the use of Adobe Illustrator and other design tools, she was able to pick up new design skillsets during her trainee period.  
"As I have changed from being a hirer to being a curator, it is interesting to see the differences between these two roles," said May. No matter which role she plays, one day this young fellow will be the future curator for many big cultural events for sure.
Written by:
Tracy Wong
2020 Graduate, CEDARS intern
December 2020
An Old Place With a New Position