The Drama Coach
The Drama Coach
Lau Brian Eagen's Story
Faculty of Education
BA&BED(LangEd)-Eng

Speaking of drama in theatre, we usually think of stage performance, props and production team. However, the English Education student Brian Lau shows us that drama education is the cradle for any of the elements aforementioned in the theatre.  
Three years ago, Brian worked as a producer in the Hong Kong Shax Theatre Group. He was unable to settle the differences with the directors in charge. Meanwhile, when he asked for a promotion in a drama learning centre, he got rejected. As a result, with double disappointment, he decided to leave his former theatre organisations and start his theatre group.
Before Brian kicked start the first theatre project, he sought advice from HKU professors and people working in the CYMCC. His idea was pleasantly accepted by CYMCC and other supporting departments in HKU. Thereafter, he successfully launched his project "Emaginating" in collaboration with the Delia Memorial School.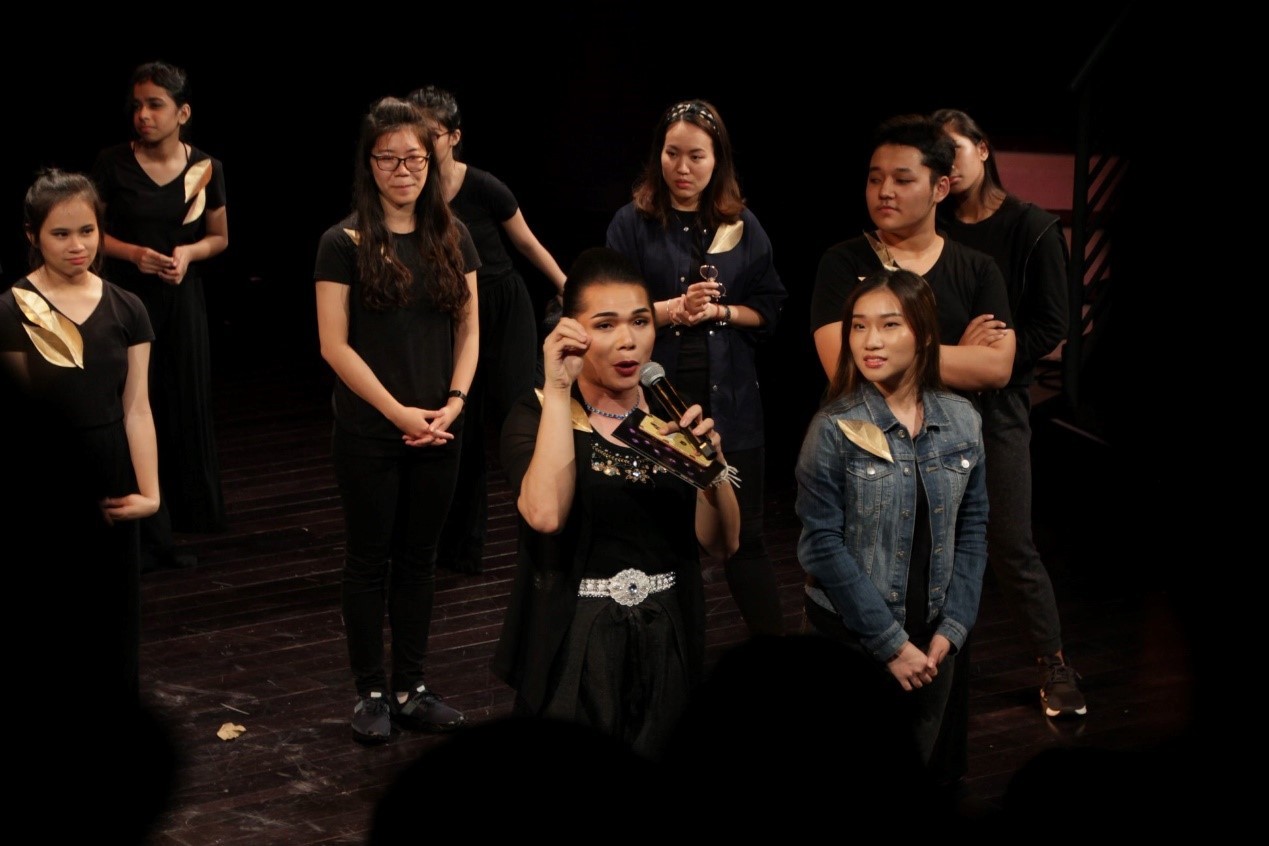 "I want to provide a space for my students to find out who they are and what choice they make."
As Brian pointed out, "My project was based on Freire's Pedagogy of the Oppressed. I hope the participants will find out what's within them by finding out their way of thinking through drama." Due to his education background, Brian is always passionate about translating his teaching experience into empowering the children in his theatre group. He recalled, "The first batch of participants had to go through 4 phases of training before the real stage performance. In phase 1, they acquired basic knowledge about some acting skills while exploring their inner self. In phase 2, they had to reflect on life and brainstormed what they wanted to bring to the audience. In phase 3, they were required to devise some scenes. In the last phase, they had to write their pieces."
Instead of teaching theories and skills only, Brian put more efforts in helping the children to transform themselves into someone they wanted to be. He connected them with the director of Hong Kong Shakespeare Performance Association in the hope of restoring their faith in the pursuit of their aspirations in theatre.
"I want to provide a space for my students to find out who they are and what choice they make," said Brian. As his group of students was made up of different sexualities and nationalities, he encouraged them to add their character to the play. Some students used their language in a few dialogues, while some others wrote songs in their mother tongue. The whole play displayed the beauty of diversity.
Preparing for a live theatre performance is by no means easy. Brian and his students did encounter a lot of challenges during the rehearsal period. Since many of his students were studying in high school, they found it difficult to manage their time when they had to spend extra hours on rehearsal. Brian was glad that his students did not only obtain the knowledge and skills of drama but also experienced breakthrough in terms of personal growth. He said, "They learned how to manage their time really well and strike a balance between drama and their studies."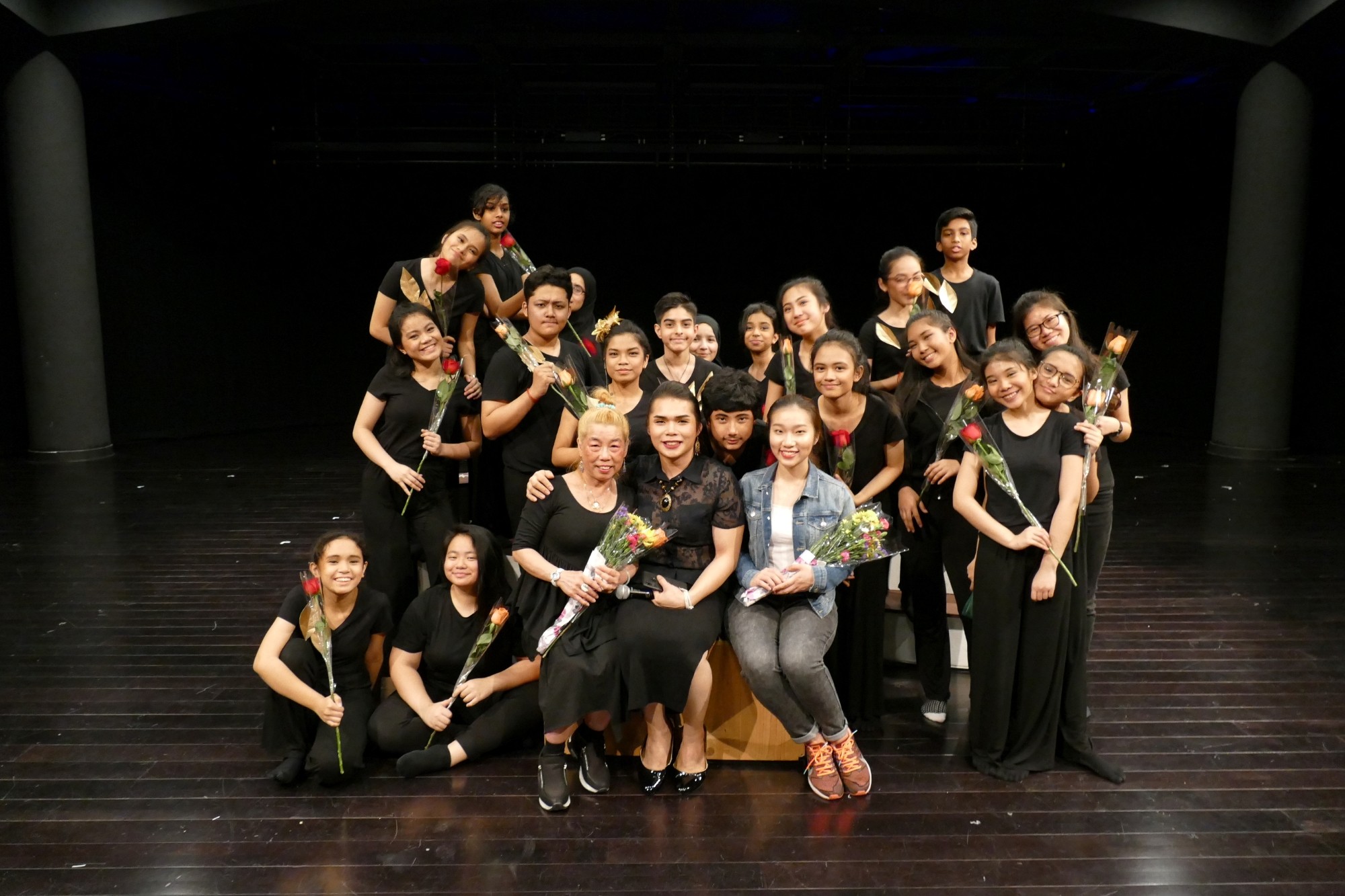 Recently, Brian's theatre group recruited a new batch of participants. 50 members of the previous batch have come back to the group to pass on their spirits. They take the role of stage manager, mentor and designer. To ensure that the participants to stay committed, students who enroll in the Emaginating project are obliged to sign a theatre artist agreement contract. This is because Brian wants to keep things professional. As he said, "Many social centres tend to use drama as a tool to educate the teenagers. Instead, I want drama to be an end. That's why the end product should be professional and it should inspire the audience to rethink our society today."  His biggest wish is to raise awareness about racial and gender diversity through his theatre productions. He is not a drama coach only but he is a life coach that brings life-changing influence to others. 
Written by:
Tracy Wong
2020 Graduate, CEDARS intern
December 2020

The Drama Coach