Working Abroad in the US
Working Abroad in the US
Hung Ching Lung, Tim's Story

Faculty of Engineering
BEng(CivE)

Tim experienced his first relocation of "career" during his undergraduate studies. Now he believes that his life should not be constrained. He said, "Everything is possible if you try harder enough."

In the past, Tim aspired to study abroad, yet he could not afford such pricey tuition fees in overseas institutions. With his utmost efforts, he earned an opportunity to join the Cross- Cultural Internship Programme organised by CEDARS and work as an engineering intern in the United States. It was a life-changing experience for him.
According to Tim, the Cross-Cultural Internship Programme was more than an internship. It's a cultural immersion programme. He said the working culture in the US is different from Hong Kong.
"I used to be very soft-spoken and reserved. I liked to work individually...but in the US, I needed to be more outspoken and proactive in the working environment, " said Tim. He tried to overcome his fear of communication by reaching out to more colleagues. Gradually, he became more confident to speak his mind.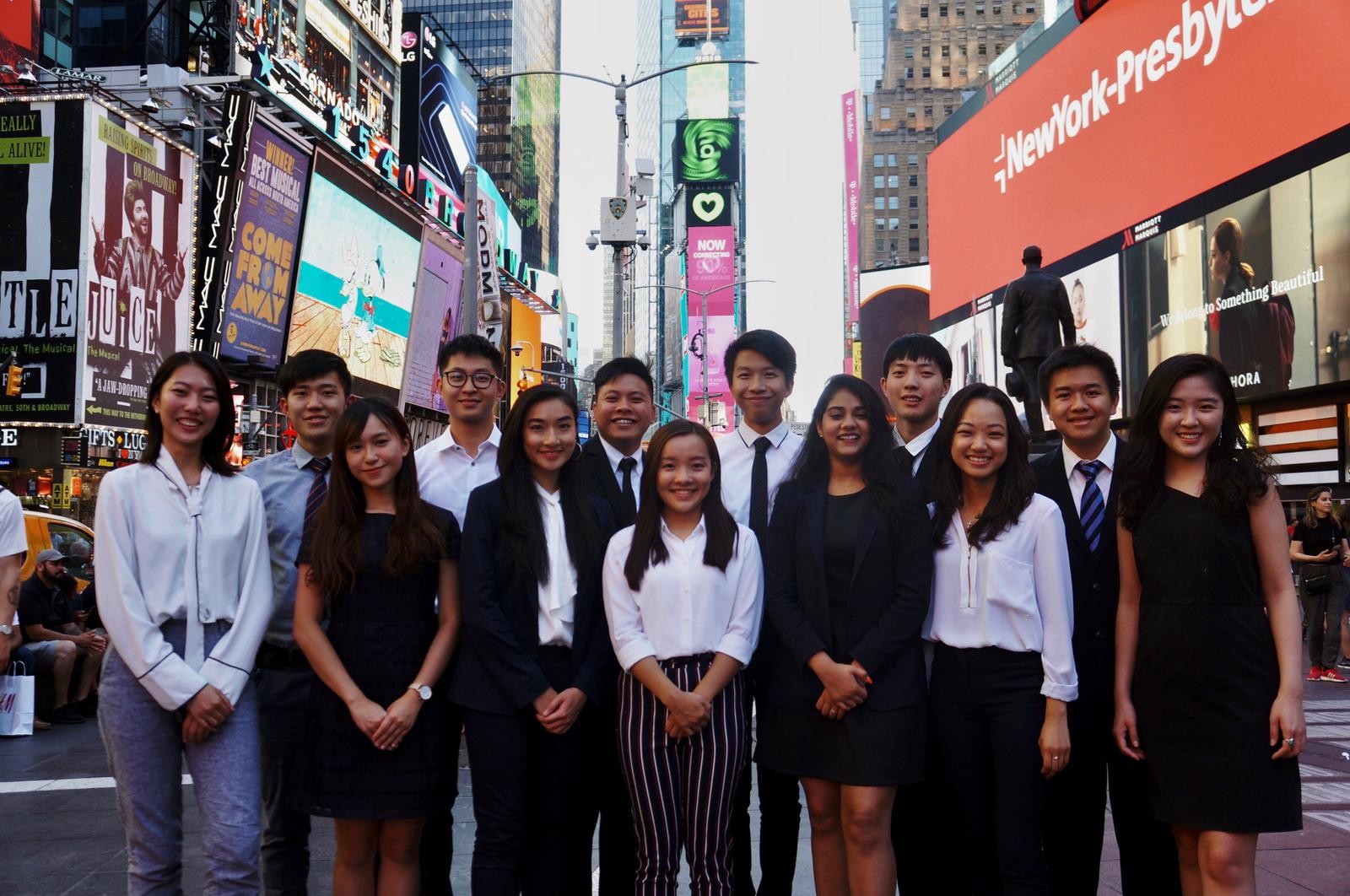 "Stepping out of the comfort zone was very important if one wanted to achieve a breakthrough in his life."
The biggest achievement during his internship was a high school construction project. He took pride in his contribution to the design of a new building. He said it was the first time he got the chance to complete a real construction project and make a solid contribution to society.
Before travelling to the US, Tim did not expect that he would build valuable connections in the workplace because of his introverted personality traits. However, it turned out that he had gained the trust and liking from his boss and colleagues. When he first hung out with his boss, they watched a baseball game, the most local activity in the US, together.  
"You can experience the local culture only when you mingle with the locals. My experience with the local Americans was so unforgettable," said Tim. As he pointed out, stepping out of the comfort zone was very important if one wanted to achieve a breakthrough in his life. When he was in the States, he had to take care of his living and handle different situations alone. All these transformed him into a more independent and capable person. After all, personal growth is all about experimentation and lifelong learning. Tim wishes to explore more possibilities in other overseas programmes in the future.
Written by:
Tracy Wong
2020 Graduate , CEDARS Intern
December 2020 
Working Abroad in the US