A Heart-to-Heart Talk
A Heart-to-Heart Talk
Lai Tsz Yung's Story

The Linguistic student Joey Lai is one of the founders of Heart to Heart (HTH). Three years ago, Joey and the three other founders (Dixon Cheng, Alvin Yip and Michel Ma) found that HKU students were suffering from tremendous pressure due to intense academic competitions. . Joey said, "There are quite many HKU students suffering from mental problems. We hope that our organisation will help them by offering tips and hosting activities related to stress relief."
Founded in 2017 at HKU, Heart To Heart is an award-winning not-for-profit organisation aspiring to promote the importance of mental health and shatter psychiatric stigma in the community. Organising 20+ events and partnering with 15+ non-governmental organisations and tertiary institutions, HTH has reached over 30,000 beneficiaries. HTH has been supported by the Hong Kong Jockey Club Charities Trust and Centre for Suicide Research and Prevention, HKU.
The latest event hosted by HTH was the Naked Heart in the Dark workshop. Patients with mental illnesses shared with the participants their journey of struggling with their inner demons. According to Joey, the participants were proactive in asking questions as they were willing to learn more about mental health issues. Joey recalled, "Some participants even asked the speaker to talk about the real situation in the mental asylum." By hosting this kind of workshop, Joey and her partnered founders wish to connect the HKU community with the mentally ill people and eradicate the social stigma on them.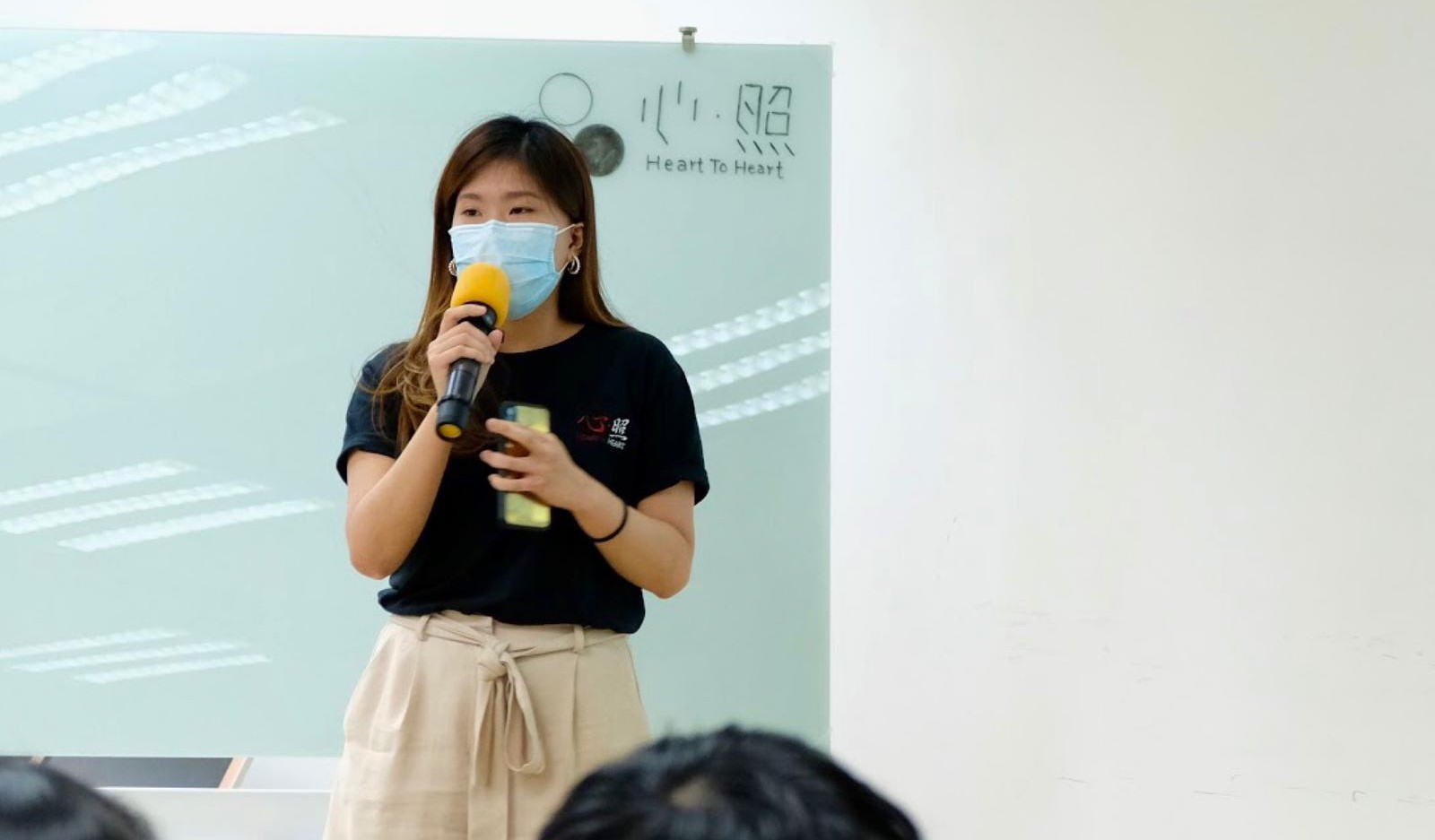 "Joey hopes that mental illness patients will be able to reintegrate back into society."

As the marketing and PR head of HTH, Joey admitted that it is still a long way to go in the hope of reaching the ultimate goal. This year, she is planning to invite HKU students with mental problems to share their experience. However, it is by no means easy.

"A lot of invitees are not prepared to open up their problems to the public. They are concerned about being labelled as "psycho" after the sharing session. Uprooting stigma is not possible in a day or two," said Joey. Recently, she has been striving to promote mental health awareness on HTH's IG page. She hopes that these IG posts will gradually change the attitude of people towards mental illness patients. As such, mental illness patients will be able to reintegrate back into society.
Written by:
Tracy Wong
2020 Graduate, CEDARS intern
December 2020
A Heart-to-Heart Talk