Serving the Community
Serving the Community
Pang Yan Tsz's Story

Awardee of 24th Recognition Ceremony

Faculty of Social Sciences
BSocSc

"We hope to build a social network and rapport for ethnic minority students," Rainbow, a second-year student doing Politics and Public Administration and the winner of Outstanding Service Awards for Tertiary Students 2019/2020, shared her mission in a social inclusion project. Each year, the Hong Kong Student Services Association and the Hong Kong Outstanding Tertiary Students' Services Association select 20 students based on their proven track record of leadership experiences and organisational skills, outstanding contribution to the community, active participation in extra-curricular activities, and satisfactory academic results.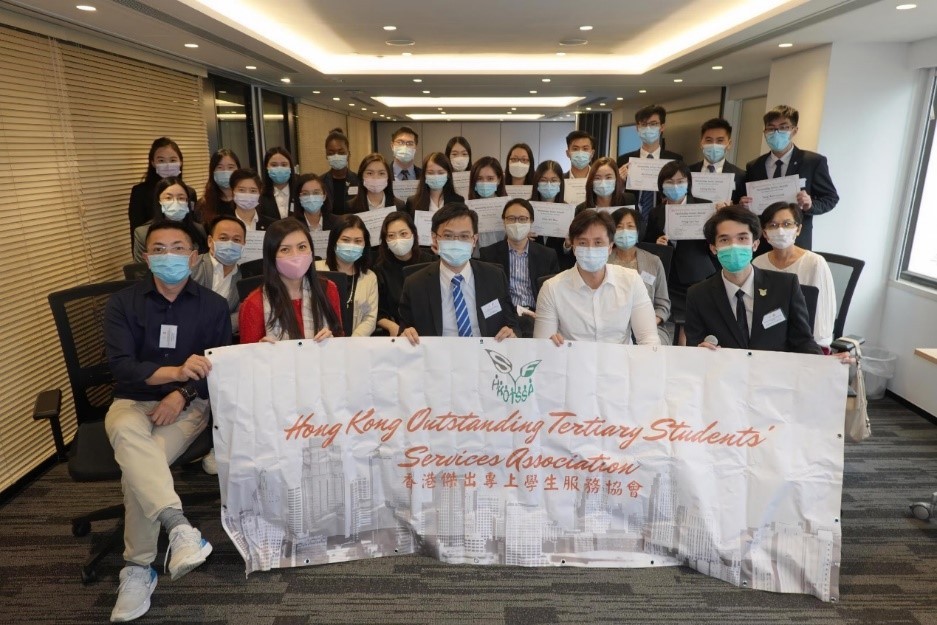 Being one of the 20 awardees, Rainbow said she was so blessed to be assigned to partner with other winners to work out a social inclusion project. "Under COVID-19, it's tough for me to meet new friends when we are doing online learning. This experience precisely lets me meet friends from different universities and curricula who share the same passion for serving the community," she said.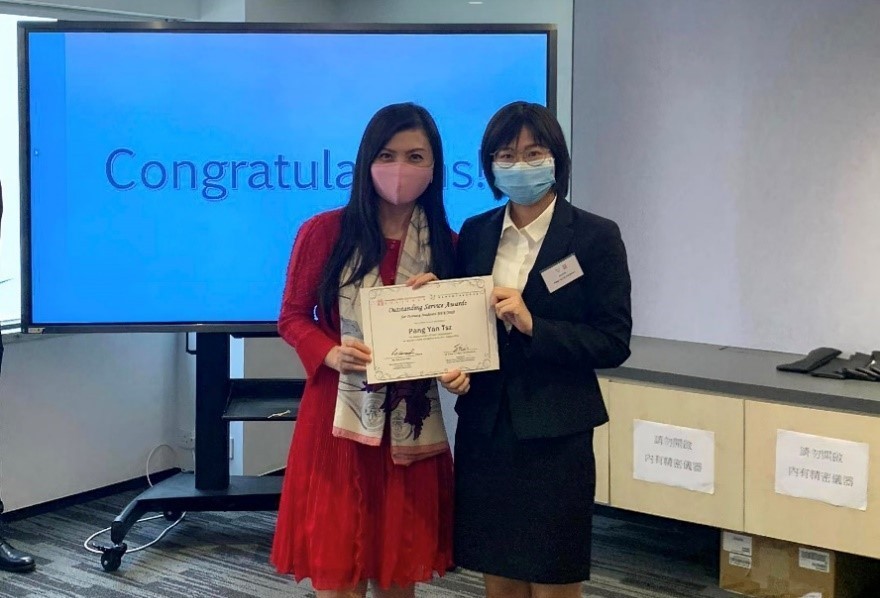 As Rainbow recalled, they organised a workshop for the ethnic minority to envision their future study and career paths. They offered the racial minority students a personality test, a group counselling session, and an experience sharing session by ethnic minority guest speakers to enable them to understand more about their interests, abilities, and future career paths.
COVID-19 made Rainbow's campaign more challenging. "At first, we planned to organise a face-to-face city hunt in CUHK for racial minority students. However, due to the pandemic, we need to change the entire plan!" She recalled. Fortunately, Rainbow mentioned that the event was still successful when being switched to online mode, in which they tried to do the online workshop as interactive as possible through the use of break-out-room functions.
"He encouraged us to grasp every opportunity to step out of our comfort zone."
"The campaign was so meaningful that it was the first time I significantly impacted the society as a university student. Being inspired by the speech of Jason Yip, one of the ceremony guests and an HKU graduate, is one of my most significant gains in the awards. What he mentioned was that each HKU student would have a magical second year. He encouraged us to grasp every opportunity to step out of our comfort zone. His experience was very inspiring, stimulating my interest in working for an international organisation in the future." 
Inspired by her teammates who have engaged in a wide range of local and even global social service and the guest speaker, Rainbow reflected on how she should plan for the remaining two years of study at HKU. "I want to work in social enterprise and do social service out of Hong Kong. In the coming summer, I will be enrolled in CAES2001 to teach Myanmar students English," she shared.
Written by:
Vincent Tang
Year 1, Faculty of Law
March 2021
Serving the Community