No Dream Too Big
No Dream Too Big
Jha Piyush's Story

Awardee of 24th Recognition Ceremony

Faculty of Engineering
BEng(CompSc)

A fierce competitor, Piyush, participated in over 40 competitions during his undergraduate studies. As a student in Computer Science, coding competitions and hackathons provided him chances to thrive. When asked about his memorable experiences at HKU, he responded that the competitions and mentorship experiences were memories that he would not forget.
He was a frequent competitor of Microsoft Imagine Cup competition. Since his second year, he had participated in the same competition for three years consecutively. It wasn't easy to work. Every year, the teams and the challenges were different. In 2018, he was one step away from entering the world championship by earning 1st runner-up in the Hong Kong regional competition. 2019 was not a success for him either. Until the year 2020, he and his team "Hollo" triumphed in the Hong Kong regional competition, made their way towards the world finals and seized the crown, gaining the title of "world champion". Piyush and his team advocated for the mental wellbeing of young people, aiming to provide aid by redefining traditional therapy practices through AI and machine learning.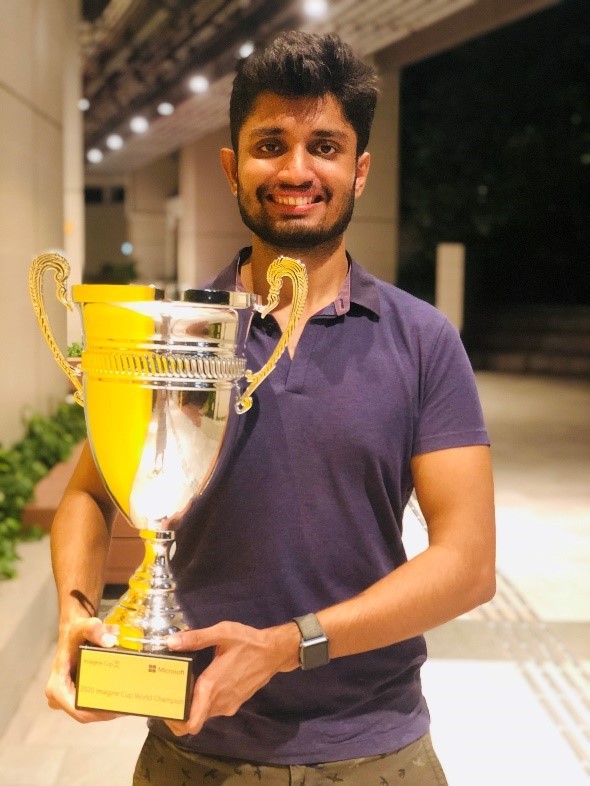 He was thankful for the mentorship he received from the Department of Computer Science. Different professors assisted him in acquiring hands-on experience, global exposure, opportunities and resources. Piyush gave a special mention of Dr. Dirk Schnieders, who lectured inspiring courses and became Piyush's mentor. While being an undergraduate, Piyush was also offered an opportunity to be a teaching assistant for a postgraduate course on machine learning. Taking workshops for postgraduate students on hands-on machine learning skills was one of the unforgettable experiences of Piyush's undergraduate life at HKU. 
"Apart from being a skilled leader, he presented himself as an avid learner."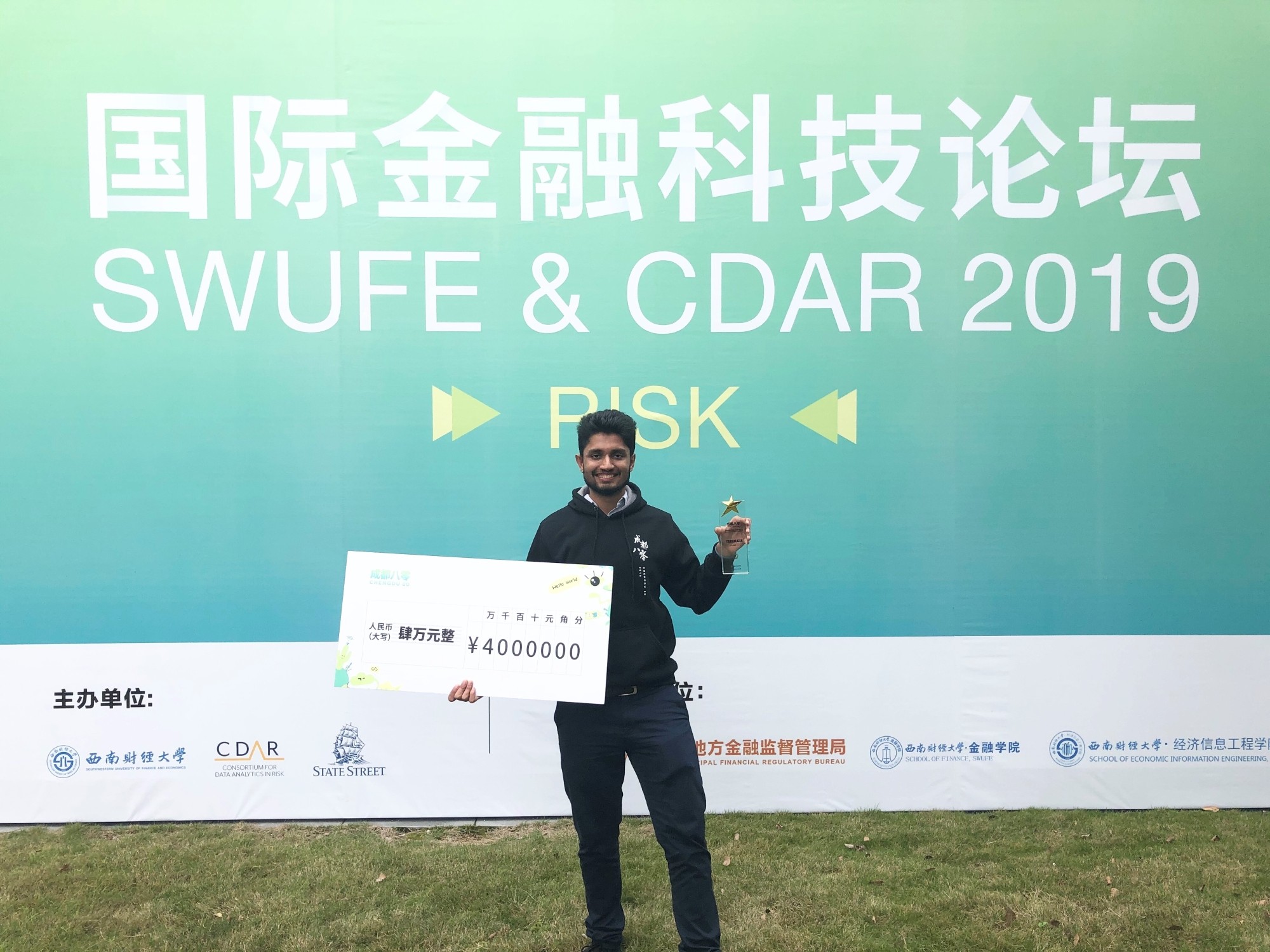 By joining several innovation competitions, Piyush shared how he improved his communication skills and networking. Apart from being a skilled leader, he presented himself as an avid learner. He sees challenges as learning opportunities, and he emphasised the importance of accepting one's failures. He mentioned that his dynamic in computer science stems from his determination. Piyush lives to learn; " 'No dream is too big' would be my motto", he said, "persist until the end, discover something new and keep learning by pushing yourself to the edge."
Written by:
Samantha Leung
Year 3, Faculty of Arts
March 2021
No Dream Too Big