Walking in Someone else's Shoes outside of the Classroom
Walking in Someone else's Shoes outside of the Classroom
Shrestha Bidhya's Story

Awardee of 24th Recognition Ceremony

Like Rome, patriarchy is not built in a day, nor does it fall in a day. Shrestha Bidhya is a human rights activist who strives for a more equal, inclusive, and aware Hong Kong, especially for ethnic minorities. She is a final year student majoring in Gender Studies and applies feminist theories to promote social change outside the classroom. She is currently the Chairperson and founder of Aama Ko Koseli, a non-profit organisation that focuses on gender issues and social justice through intersectional feminism. Because of her efforts in promoting inclusivity and women's rights among the Nepali community, Bidhya is the only student who has been chosen for the honour of Diversity List Candidate for the Zubin Foundation Diversity List 2020. 
"It is important to see how life looks from another perspective."
Bidhya begins her journey of activism in the summer after her HKDSE examinations. Through participating in a beauty pageant - Miss Hong Kong Nepal -  she is exposed to public speaking, learning about social issues in Nepal, and the importance of utilising her voice to shed light on the deep inequities in Hong Kong. As she continues with her education in university, the Gender Studies curriculum provided her with the lexicon and theoretical framework to articulate her understanding of the oppressive systems of patriarchy on women and gender-nonconforming individuals, especially when various identity markers of race, ethnicity and sexuality etc. intersect, they can exacerbate inequality and impose disproportionate disadvantage over some groups. It also made her more aware of the privilege she enjoyed and awakened a determination to understand and help people from all walks of life. Bidhya asserts that to "put herself into other people's shoes is really difficult to do when you have your privilege when you're so used to these privileges that you're born into, it is important to see how life looks from another perspective".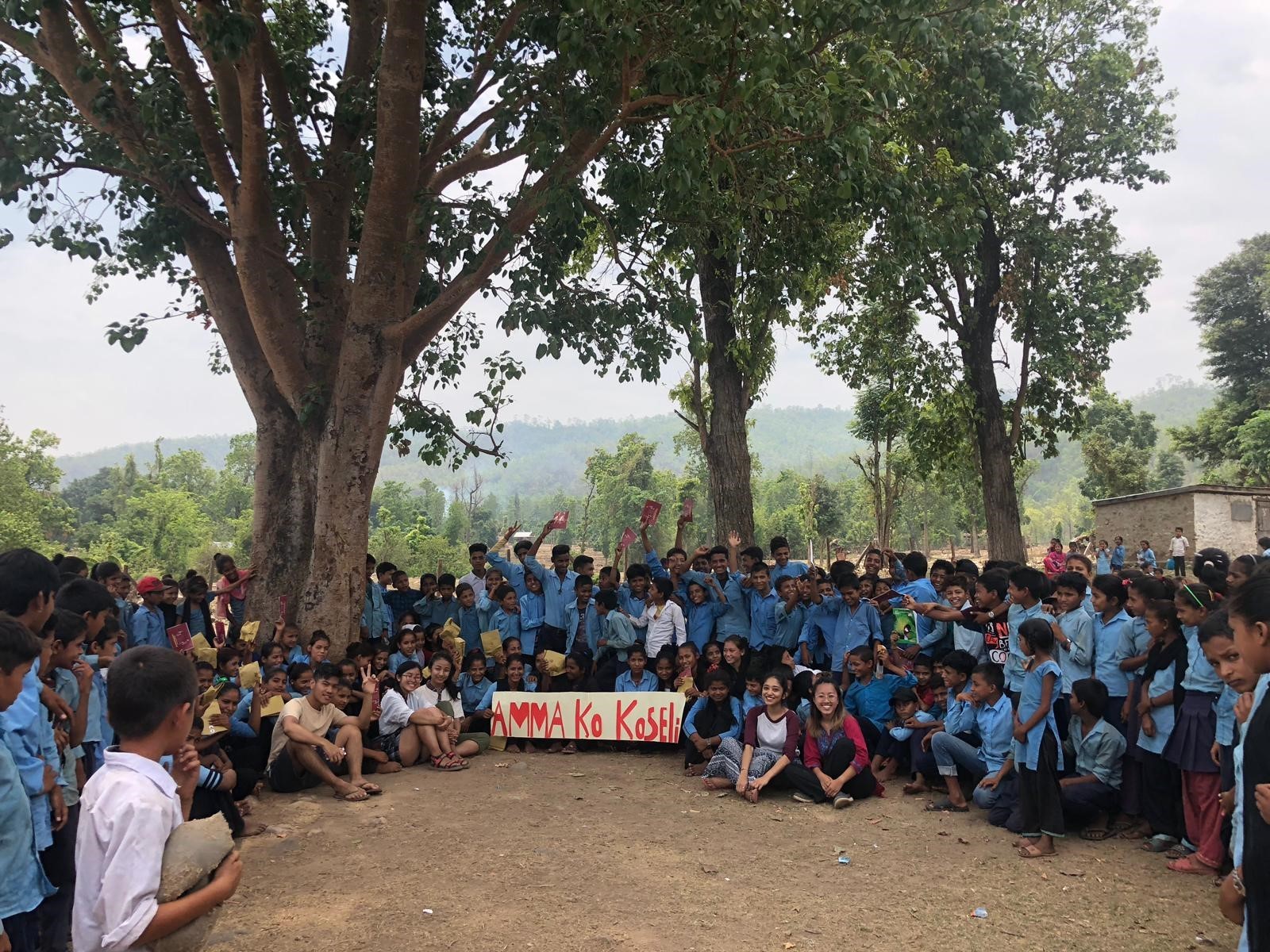 In particular, Bidhya wishes to dispel the stigma surrounding menstruation and period poverty through the advocacy of Aama Ko Koseli. Due to the lack of access, language barriers, poverty, and other reasons, women and menstruators are denied the necessity of bleeding safely and with dignity. In the Chinese-centric society of Hong Kong, ethnic minorities also often face language barriers when seeking healthcare resources or products, which Bidhya has personally experienced. In addition, gender nonconforming to face predicaments when it comes to managing their periods. Bidhya observes that menstruation products in Hong Kong tend to be "prominently feminised", excluding non-binary individuals. 
As a Nepali, Bidhya comes from a cultural background with a tradition that regards women on periods as "impure", a myth that she wishes to quell with raised awareness about menstruation. 
For the pilot project of Aama Ko Koseli, she and her friends embarked on a trip to Nepal's villages for sex education and giving out period products, which she considers to be one of the organisation's most significant challenges. Having never visited Nepal before, the group ran into complicated logistic problems, which she confessed from the combination of privilege, inexperience, and the lack of preparation. The trip became a dual education for Bidhya because even though she arrived to teach the women about menstruation, she also acquired a deeper understanding of her own culture and the origins of the traditions about periods.  
To end, Bidhya cites teamwork and patience as her two keys for success as an activist for social change. Change does not occur overnight, especially in terms of propelling change in a society's norms, attitudes and thinking, which can take decades or more time for a gradual reorganisation of society. It is also not a lone wolf's achievement because the social change would not otherwise be possible without pepole's mobilisation.    
Written by:
Christie Lau
Year 4, Faculty of Arts
March 2021

Walking in Someone else's Shoes outside of the Classroom