Tearing Down the Cantonese Barriers
Tearing Down the Cantonese Barriers
Chik Wing Cheung Aaron's Story
Faculty of Arts
BA
The Linguistics graduate
Aaron Chik
was an active tutor of the
Survival Cantonese Programme
organised by CEDARS. During his undergraduate studies, he volunteered as a Cantonese Student Tutor for three semesters. His persistence with Cantonese teaching came from his dedication to demolishing the cultural barriers between the locals and non-locals in the HKU community.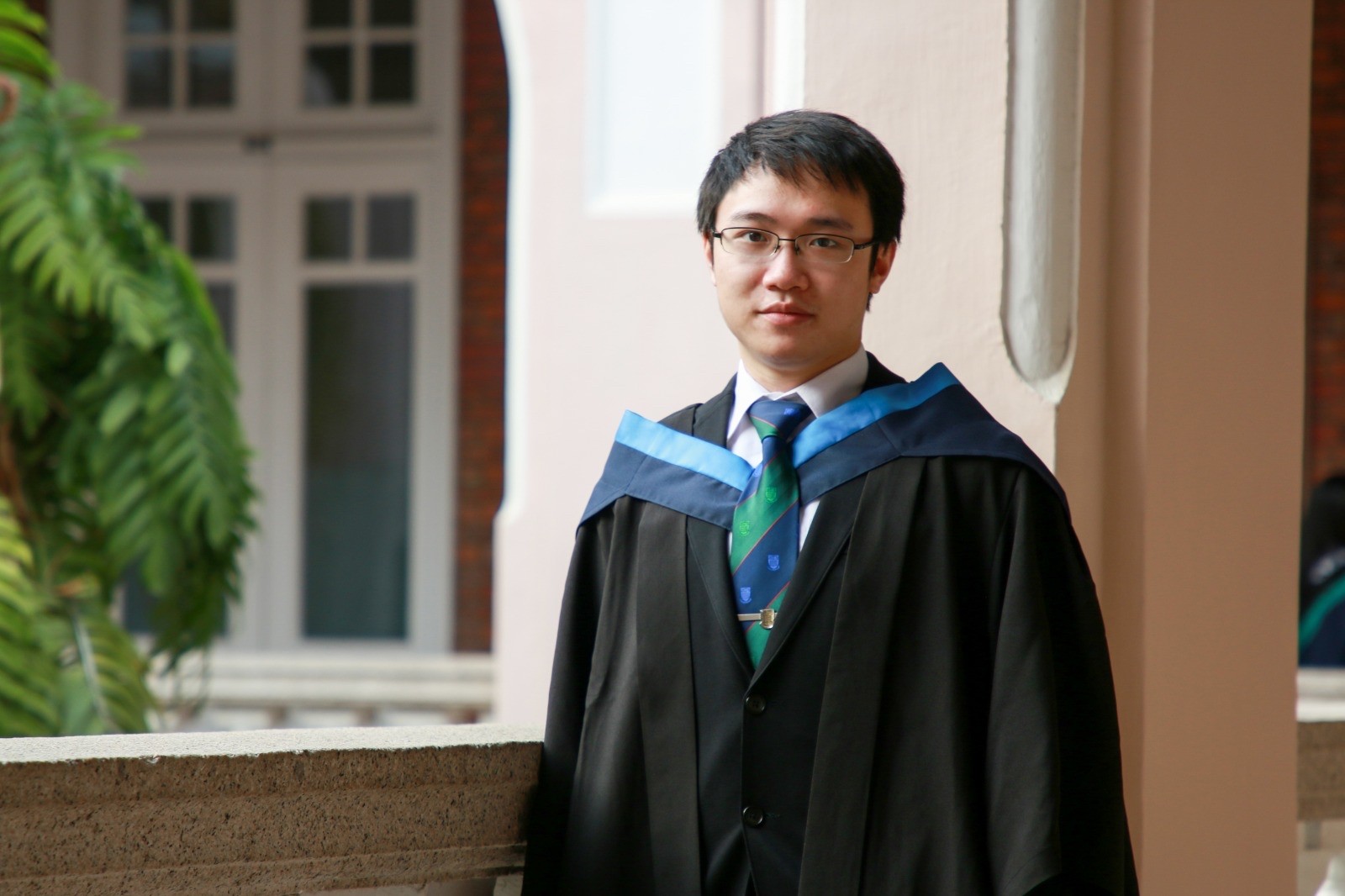 "The Survival Cantonese Programme creates a win-win situation."
As pointed out by Aaron, "Many local students hold misconceptions towards the non-local students in HKU. I think this is attributed to the language and communication barriers. The
Survival Cantonese Programme
serves as a tool to bring the local and non-local students closer to each other." He reckoned that misunderstanding and conflicts could stem from miscommunications. By learning the local language, the non-locals would be able to integrate into the local community. Simultaneously, the local students in the
Survival Cantonese Programme
can obtain a better understanding of the non-local students through tutoring. This programme creates a win-win situation. 
Over the past three semesters, Aaron demonstrated his passion for helping non-local students pick up basic Cantonese phrases – he had taught more than 20 students with diverse racial backgrounds. As a linguistics major, he is happy that he could apply what he learned in class to benefit his non-local peers. 
"Some students were interested in learning how to order food in a restaurant. I designed role-play practice to help them to get familiarised with the sentences and phrases. Some students may want to know more about the meaning behind those Cantonese slangs. I usually helped them to dissect the words for better understanding." said Aaron. 
When asked about the most unforgettable experience, Aaron was impressed by the students' immense interest in Hong Kong culture. Apart from teaching basic language knowledge, he was more than happy to share the local history and food culture with his tutees. He believed that the tutoring session should not be limited to language learning, but it should provide enlightenment to participants regarding cultural knowledge. As such, the
Cantonese Survival Programme
would become closer to the fundamental goal of "surviving in Hong Kong". 
Written by:
Tracy Wong
Year 1, Faculty of Arts
April 2021
Tearing Down the Cantonese Barriers