Message from Dean of Student Affairs
Message from Dean of Student Affairs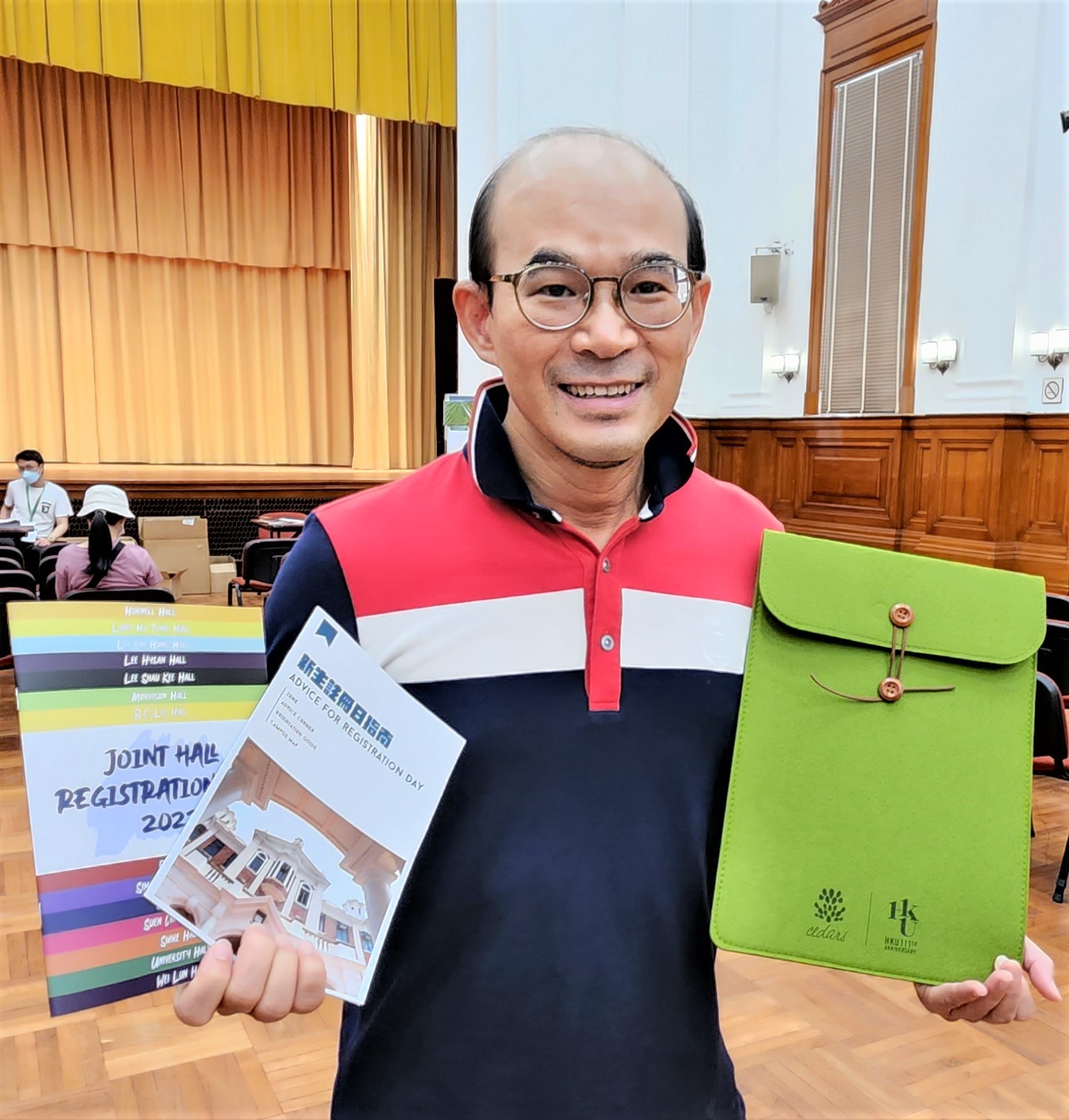 Dear new HKU students,

A WARM WELCOME

Congratulations on your admission to HKU, and welcome to this inclusive, intellectual and innovative community of learning. 
Here at HKU, you will soon find yourself surrounded by fellows who share common vision and passion for the betterment of community. To make a difference, be dynamic in connecting with your peers, embracing an open mindset and exploring the unknown in this university. 
This upcoming journey ahead will be curated by many remarkable memories and unprecedented challenges, and we are honoured to be with you along the way during your study at HKU.
CEDARS provides supportive resources and customised opportunities to students, enabling you and your peers to strive for excellence in the whole person development. We are always here to celebrate your triumphs and when the struggles you are facing are too overwhelming, please remember: You are not alone. You are stronger than you realise. It is more than okay to ask for help. Do come and talk with us. 
TOGETHER, we reach further.
Feel free to follow our social media and take a glance on student-centred support services in the area of housing, psychological support, financial management, career & placement, SEN & disability support at CEDARS. Soul-refreshing cultural and creative activities are also available for you to make life-long friends across faculties.
If you would like to seek advice or share your experience and thoughts on student life, you are very welcome to reach our colleagues or join the "Dialogues with Dean of Student Affairs". I look forward to seeing you out and about on campus - individually or in small groups!
A huge congratulations again to all freshmen! We will be in touch in different platforms at CEDARS very soon.
Professor Samson Tse (IG: tsesamson)
September 2022
Biography

Professor Samson Tse  [謝樹基教授] is the Professor of Mental Health and currently serves as the Dean of Student Affairs (September 2020- ) at The University of Hong Kong. He is the Fellow and Accredited Supervisor of the Hong Kong Professional Counselling Association (HKPCA). The corpus of Professor Tse's research and scholarship is on building knowledge for the human services that support people with severe mental illness and those affected by addiction problem and in turn, to improve the wellbeing of service users, families and caregivers. Prior to his relocation to Hong Kong, he worked in New Zealand – Dunedin and Auckland− for over 20 years. Professor Tse has authored/ co-authored over 200 peer-reviewed articles and book chapters in the field of addiction and mental health. He is the government-appointed member of the Mental Health Advisory Committee (Health Bureau) and Research Advisory Group (Narcotics Division, Security Bureau). Professor Tse has held honorary/ visiting professorial positions at Yale University, University of Melbourne and University of Auckland.
(Last update: September 2022)