Inauguration Ceremony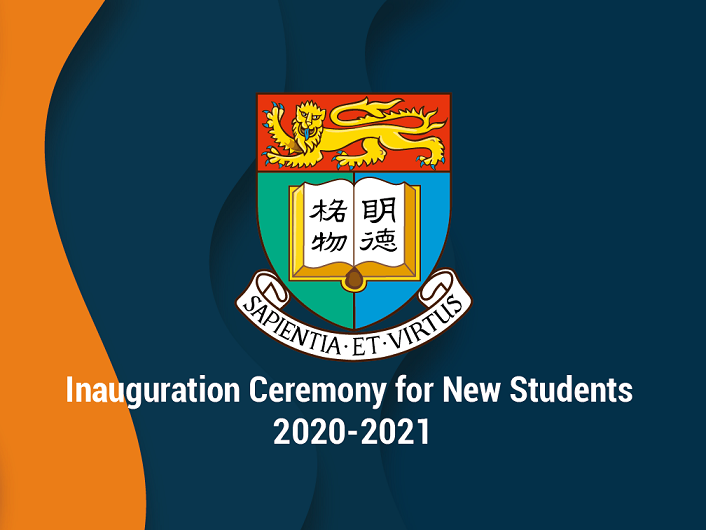 The Inauguration Ceremony for New Students, organised by CEDARS, is the University's formal welcome to all first-year students at which they will meet the principal officers and senior academics of the University including President and Vice-Chancellor, Provost and Deputy Vice-Chancellor, Executive Vice-President, Vice-Presidents and Pro-Vice-Chancellors, Registrar, Librarian, Deans of Faculties, Dean of Graduate School and Dean of Student Affairs. The President of the Students' Union will also be present. 
Although our HKU Community cannot be together at this time of pandemic, the University would still like to continue our tradition to formally welcome our new members through the Inauguration Ceremony for New Students.
New students are invited to join in the online Inauguration Ceremony on Monday, 31 August, 2020 at 11a.m.

(You may encounter slow response due to a huge surge in internet traffic. 
Please stay patient and thank you for your understanding.)

Inauguration Ceremony