From Cold Hard Facts To Life-Changing Technology
From Cold Hard Facts To Life-Changing Technology
Ng Wai Yan, Alan's Story
Li Ka Shing Faculty of Medicine
BBiomedSc
As a Year 3 student studying Biomedical Science, Alan Ng spent most of his university years memorising biological information for written exams, and barely had any chance to utilise such knowledge in real life. However, everything changed as he undertook an internship programme with Sanomics, a biotechnology company specialising in cancer genetics diagnosis. 
Alan was mostly responsible for preparing and ensuring quality of experimental data for the lab accreditation of cancer genetics diagnosis, to provide doctors with genetic information that facilitates the prescription of the most effective drug mixture to deal with the patient's case, and found it rewarding to bring an impact by helping cancer patients with his hard work.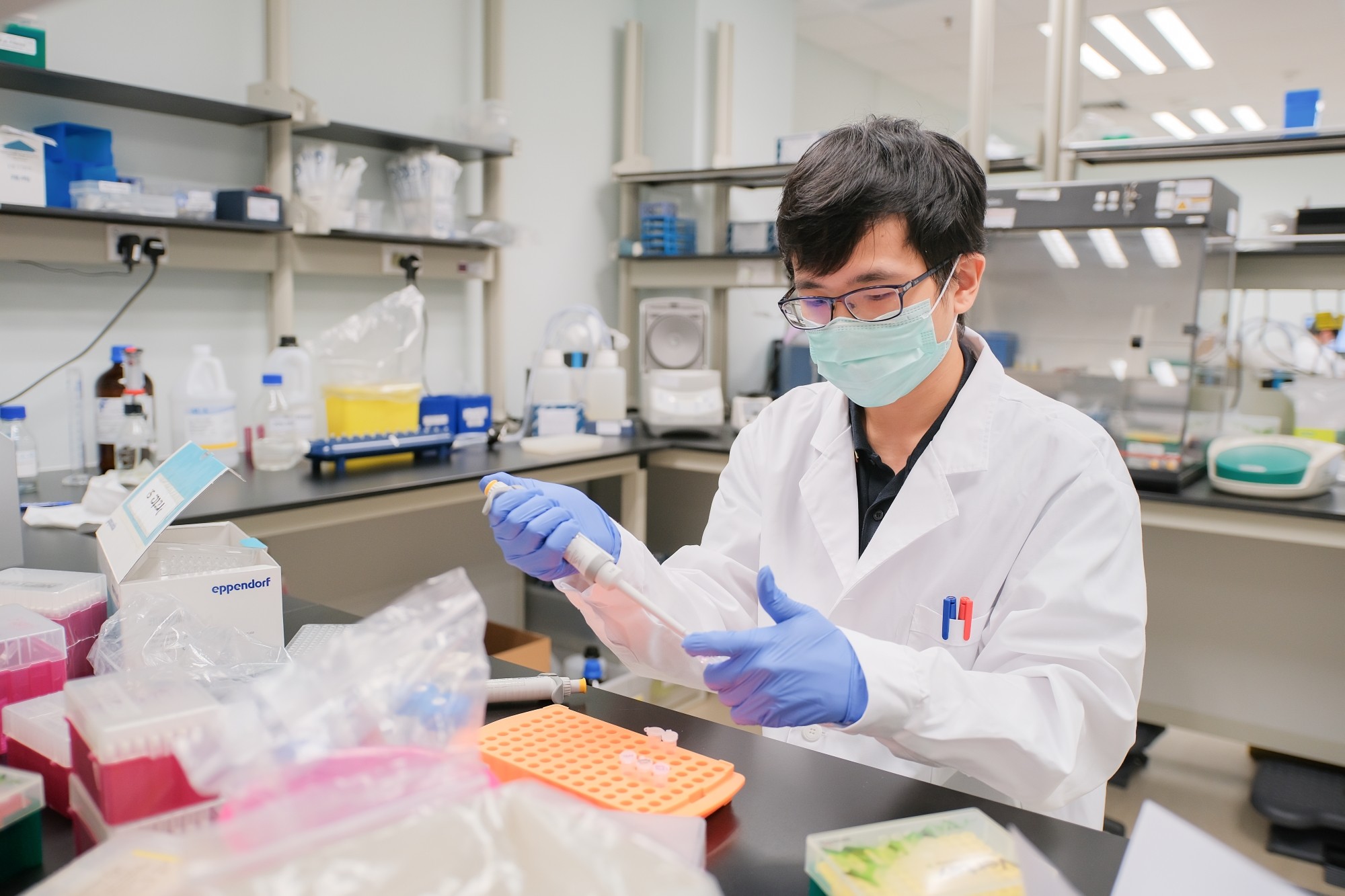 "The internship was a chance to learn multi-dimensionally."
However, owing to the current COVID-19 pandemic, he was required to work from home. This experience was quite an eye opener for him, as he was actually required to conduct market research regarding the demand and profitability of the technology, which was quite out of the blue to him. The amount of self-initiation and motivation required to proactively find information and contact professionals from different scopes of work, was seen as a chance to learn multi-dimensionally, a skill Alan thinks is crucial in future development. 
The internship programme increases his exposure to the biotechnology industry, and gave him an insight into different career prospects of a Biomedical science graduate, hopefully paving his way for working in the biotechnology industry in the future. It also fueled his passion for working in the industry. Instead of considering to become a researcher or academia, like most biomedical science students would, Alan now thinks working in the biotechnology industry is worth the try. Despite lagging slightly behind other developed areas like Shenzhen and Singapore, Hong Kong still has places like the Science Park which allows scientists to incubate their ideas, and to monetize and spread newly developed technologies, making science much more accessible and applicable in real life. 
Written by:
Myra Tang
Year 1, Faculty of Architecture
November 2020
From Cold Hard Facts To Life-Changing Technology