Make Counselling Appointments
Make Counselling Appointments
Make Your First Appointment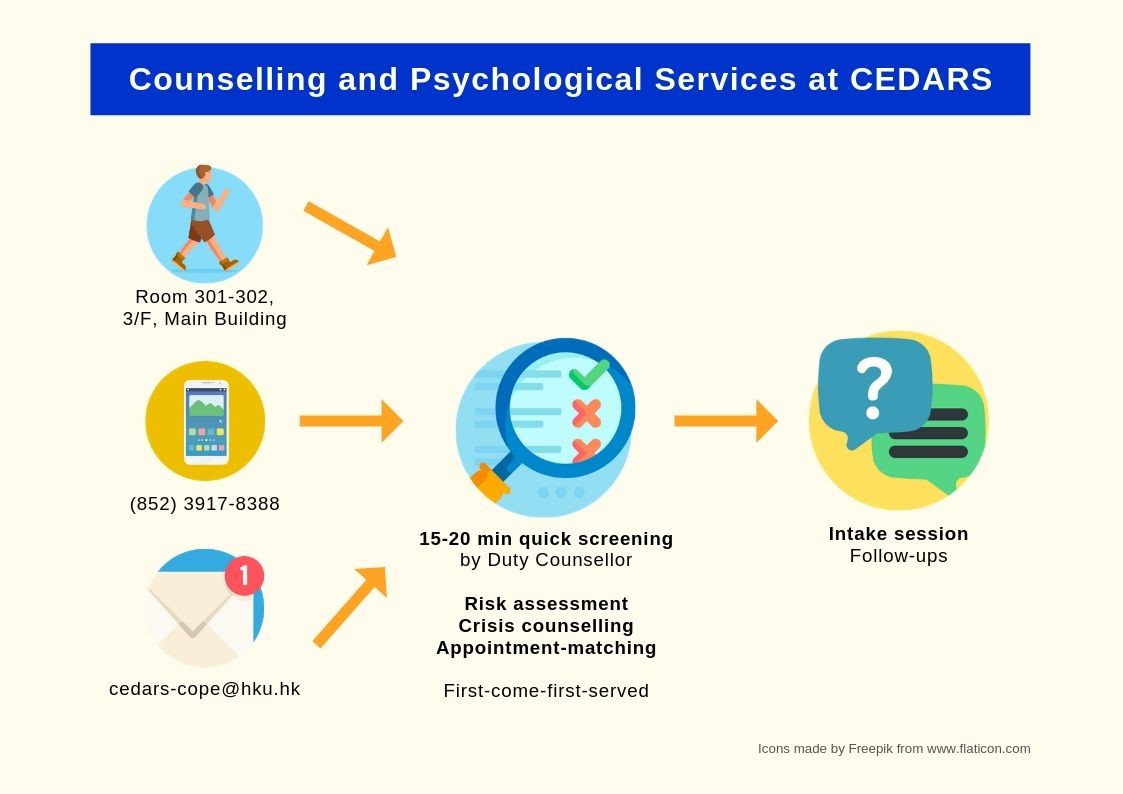 You can call (852) 3917 8388, email or come to our centre during opening hours.
You will be invited to talk to our Duty Counsellor for about 15-20 minutes for Screening and Triage, in which your needs and urgency will be assessed.
Screening hours (first-come, first-served)
Mondays – Fridays 10am-1pm & 2pm- 5pm
(Except public and university holidays)
There, you will be matched and scheduled to meet with your Case Counsellor for a full Intake Session, which usually lasts for 50 minutes.
Follow-up appointment
You will arrange follow-up sessions with your Case Counsellor in the intake session.
Urgent appointment (Drop-in Services)
If you are in a crisis situation or need to see a counsellor immediately, you can come to the centre during our opening hours. The Duty Counsellor will assess your needs and make the appropriate arrangement with you.
If you have an emergency after our centre is closed, you can seek assistance from support services in the community.
Change appointment
If you need to change the time of a scheduled appointment, please contact our counter staff at (Tel) 3917 8388, preferably 24 hours in advance so that another student in need may take your timeslot. After office hours, an answering machine will take your message.
Make Counselling Appointments